Richard Pinder to Deliver Keynote Address to The Guardian's Changing Advertising Summit 2010
Chief Operating Officer Publicis Worldwide Richard Pinder will be addressing The Guardian's Changing Advertising Summit – to be held in London on 12th October 2010.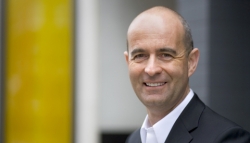 London, United Kingdom, September 25, 2010 --(
PR.com
)-- Now in its fourth year, the Changing Advertising Summit has established itself as an essential forum for decision-makers working in all areas of advertising and communications. From advertisers and brand owners to full service, creative, media, comms, digital, research, PR and specialist agencies, media owners, ISPs, mobile operators, broadcasters ... all those focusing on consumer engagement in the digital age.
Richard Pinder joins a prestigious line up including Keith Weed, chief marketing and communication officer, Unilever; Michelle Klein, Smirnoff global digital marketing director, Diageo; Stefan Olander, global director, brand connections, Nike; Damian Burns, head of global agency relations, Google; Ben Hughes, global commercial director & deputy CEO, Financial Times.
This one-day summit will examine the key mechanics of modern advertising - how brands, their agencies and media owners are using increasingly sophisticated, targeted and accountable advertising tools in the digital age to engage with empowered consumers operating under a new and very different set of business rules, media platforms and consumer expectations.
Richard Pinder will deliver the closing keynote address
and will suggest that the debate over new media obscures a far more important debate on having brands build bonds with consumers – that of how to avoid promoting inappropriate consumption.
"Nobody does events challenging the status quo quite as well as The Guardian," said Richard Pinder.
About Publicis Worldwide
Publicis Worldwide ranks among the largest global marketing communications companies. The network spans 82 countries with approximately 9,000 employees. Its total offering includes advertising; interactive and digital marketing; CRM and direct marketing. Publicis' blue-chip client portfolio includes some of the world's best known companies: Airbus, Coca-Cola, EADS, Fidelity, HP, LG, L'Oréal, Nestlé, P&G, Renault, Siemens, Pernod-Ricard, Sanofi-Aventis, UBS, Teléfonica, Zurich.
Publicis Worldwide is part of Publicis Groupe (Euronext Paris: FR0000130577) the world's third largest communications group, the world's second largest media counsel and buying group, and a global leader in digital and healthcare communications. With around the world activities spanning more than 104 countries on five continents, the Groupe employs as many as 44,000 professionals.
About Richard Pinder
Richard Pinder leads global advertising network Publicis Worldwide and sits on Publicis Groupe's P12 management board. For 25 years, he has built brands and businesses working extensively in Europe and Asia. Richard has focussed Publicis Worldwide on Creating Contagious Ideas that Change the Conversation, investing heavily in digital and creative performance.
For more information:
Richard Pinder release source
.
For more news:
Publicis Group UK
.
###
Contact
Publicis Group UK
Sarah Hazell
020 7935 4426
www.publicis.co.uk

Contact