Granite Shield – Now Available DIY Custom Stone Seal
Do It Yourself Custom Stone Seal™ Available for All Types of Natural Stone Countertops.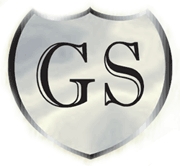 Canyon Lake, CA, October 25, 2010 --(
PR.com
)-- Granite Shield is introducing its DIY Custom Stone Seal program. Due to the great demand for Granite Shield in areas of the country that they do not have authorized Granite Shield applicators, Granite Shield is introducing Custom Stone Seal for natural stone countertops. Now anyone in the world can email a photo and square footage of their type of stone to the experts at Granite Shield and Granite Shield will custom design the proper sealing procedures and products to seal their countertops. Authorized Granite Shield applicators are still the only way to get the permanent seal with a lifetime warranty but now all customers can get the expertise to seal their own granite and other natural stones such as marble, travertine and limestone custom tailored for the stone countertops in their own homes.
All granite is not created equal. The Granite Shield process was designed to specifically target each type of granite particular porosity, by creating matching sealers to fill the different size pores in each type of granite and then bonding those sealers into the stone with its molecular bonding carbon crystal, Granite Shield is able to achieve a permanent lifetime seal. Now homeowners can seal their own granite and still get the smoother, shinier, maintenance free granite which never needs to be sealed again, and can be cleaned using regular window cleaners with ammonia or Granite Shield's world famous Kleen N Shine™ aftercare cleaner which not only cleans but leaves a beautiful and smooth shine.
Not only will Granite Shield custom blend your sealing process but will also make a custom poultice to remove any stains you may have already gotten into your stone. Just email a photo and describe what stained your stone and let Granite Shield helps restore your stone to its natural beauty. You apply its sealers into your stone which are also designed to penetrate deeply into the pores and then float the dirt and contaminates out of your stone leaving a cleaner and clearer finish than when brand new. Visit www.CustomStoneSeal.com for more information.
Visit www.GraniteShield.com website and view a video demonstration of what Granite Shield can do verses other sealers or pre-sealed granite and also natural stone, stainless steel, glass, shower doors and concrete.
Granite Shield is located in 45 states and in Canada, Australia and New Zealand with 80 authorized applicators, 45 are granite fabricators.
For more information regarding Granite Shield sealing services, email Granite Shield, attention Debbie Burton Phillips, Vice President, at info@GraniteShield.net or visit their website at www.GraniteShield.com or www.GraniteShieldCountertops.com. Toll Free 877-477-3254. Granite Shield is a registered trademark.
###
Contact
Granite Shield
Debbie Burton Phillips
877-477-3254
www.GraniteShield.com
To contact Debbie Burton-Phillips
Direct: 951-805-3701
Email: GraniteShield@gmail.com

Contact