Beasley & Henley Interior Design Completes Seapoint Condo Tower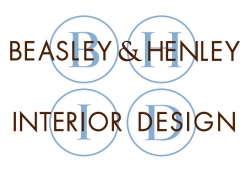 Naples, FL, November 24, 2010 --(
PR.com
)-- Award winning design firm Beasley & Henley Interior Design is finishing up the interiors installation for the Seapoint Condominiums at Naples Cay in Naples, Florida.
The Seapoint Condo tower is a beach side, luxury mid-rise tower built in 1991. Beasley & Henley was contracted to begin the renovation of the tower's common areas in 2009. The common areas included the Main Club, Lower Lobby, Guest Suites, Pool area, Offices, and others. Beasley & Henley provided the interior architectural detailings and drawings, specification of finishes and furnishings for this large project.
The design is transitionally modern with a sophisticated Indonesian flair.
Beasley & Henley's interior details include a redesign of ceilings including ceiling details and Venetian plaster in soft blues and sand colors. The firm also designed the flooring and the flooring details - the main flooring is a limestone with fossilized shells and highlighted with accents of slate. Beasley & Henley's space planning of the club room and other areas was important to the overall cohesiveness and flow of the space as was adding a glass wall feature to create views directly through the building. Lighting features also play an important role, the tone of which is set by the four custom designed five-foot chandeliers in the Grand Lobby.
Beasley & Henley's furnishings and colors for Seapoint are light and cool with blues and soft sand playing a primary role as they reflect the hues of the beach, the ocean and the sunsets. Contrasting colors include the dark driftwood stain that is featured on the interior wood detailing and the slate water-wall feature in the Main Hall. The carpeting has a nubby texture which is a gentle reminder of the beach just beyond the doors. The furnishings are comfortably transitional in styling and the artwork and accessories are contemporary and colorful.
Seapoint's finished look is sophisticated and modern, light and comfortable.
Key Players:
Interior Design and detailing: Beasley & Henley Interior Design, Design Principal, Troy Beasley
Renovation Construction: BCBE
Architect: Don Stevenson
###
For more information on Beasley & Henley and to see photos of their work, log onto
www.beasleyandhenley.com
.
407.629.7756 Winter Park 239.774.1005 Naples 404.328.9669 Atlanta
Stephanie@BeasleyandHenley.com
Beasley & Henley Interior Design is a 17-year-old interior design firm, specializing in Interior Architecture, Luxury Commercial Interiors and Exclusive Residences. Their work has been featured in regional and national publications and their awards are numerous. Beasley & Henley's award winning design and architectural detailing can be seen throughout Florida and across the country.
Contact
Beasley & Henley Interior Design
Stephanie Henley
239-774-1005
www.beasleyandhenley.com
blog.beasleyandhenley.com
Facebook: Beasley & Henley Interior Design

Contact