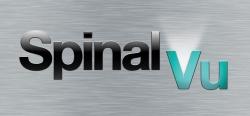 Sarasota, FL, November 29, 2010 --(
PR.com
)-- SpinalVu, Inc. (SpinalVu), which is a wholly owned subsidiary of
Global-Med Technologies Group
, Inc. (
www.global-med.us.com
) announced that it has begun production of two (2) product systems for treatment of spinal disorders. The Company has contracted with SMI of Ocala, Florida to produce its X-Wave™ Cervical Interbody System and X-Wave™ Lumbar Interbody System.
Both systems employ specialized surgical instrument kits and sterilization cases which allow surgeons in the operating room to implant X-Wave™ Cervical and Lumbar Interbody Spacers made of Polyetheretherketone (PEEK) thermoplastic. These interbody devices (IBD) are small hollow spinal implants that are inserted into the intervertebral space to restore physiological disc height and to allow fusion between vertebral bodies. These devices relieve pressure on the nerves and associated back pain by maintaining the native disc space height and by providing positive mechanical stabilization.
SpinalVu, working in conjunction with Mosaic Medical Technologies, Inc. (
www.mosaicmedtech.us.com
) on the development of these systems choose the Polyetheretherketone material because of its unique characteristics which include extreme strength and fatigue resistance, bone like modulus, excellent wear properties and controlled imaging for future monitoring of procedure outcome. SpinalVu expects to launch these systems into the market the first quarter of next year. The Company is also developing biologically augmented versions of its X-Wave™ system which will provide more options intra operatively to the surgeon and greatly improve procedure outcomes.
GTG is a technologies-driven, research-based private holding group exclusively focused on the orthopaedic and musculoskeletal device sector. GTG provides surgeons and health professionals with clinically relevant, innovative and cost-effective products that improve the quality of life for patients. They focus on devices and procedures that are minimally invasive in nature and therefore, less traumatic to the patient. GTG's subsidiary product lines include biologic, orthopaedic, spine, neurosurgical and other musculoskeletal devices and/or procedures that are indicated for repair, reconstruction and regeneration of bones, joints and surrounding soft tissues. The Company is researching and developing non-invasive procedures and treatments for osteoporosis and other age related degenerative diseases. It's committed to the development of pre-operative, operative and post- operative procedures, devices and monitoring systems that reduce cost while providing surgeon and patient less traumatic surgical intervention options.
For more information SpinalVu and GTG, please visit the web site is located at www.global-med.us.com. We are members of the Greater Sarasota Chamber of Commerce and the St. Armands Circle Association.
###