Texas State Council Appoints Christine Luttrell as District Director
CS3 Technology's senior sales consultant Christine Luttrell is honored to be named a District Director.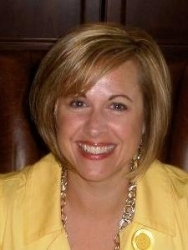 Tulsa, OK, December 27, 2010 --(
PR.com
)-- CS3 Technology, a Sage North America business partner specializing in the sales, installation and support of Sage ERP and HRMS solutions, is pleased to announce the appointment of Christine Luttrell, senior sales consultant, as the Texas State Council of the Society for Human Resource Management's District One Director.
The vision of the Texas State Council of the Society for Human Resource Management (TSC) is to be the voice of the HR profession throughout Texas in matters relating to business, legislative issues and professional development. The TSC is comprised of elected leaders who are experts in the HR field, 19 District Directors and 37 Chapter Presidents who oversee local chapters throughout the state of Texas. Christine's district is made up of three chapters – Dallas HR, North Texas SHRM and Texoma HR Management.
"I am honored to have been asked to serve as a District Director," said Christine. "I welcome the opportunity to work with such a tremendous group of professionals who are dedicated to elevating our profession and leveraging expertise." Christine's appointment comes following her one-year tenure as president of the Dallas HR Management Association where she created a five-year strategic plan that is the foundation for the growth and development of the organization.
"CS3 Technology is committed to developing our professionals by encouraging involvement in organizations such as TSC," said Gary Crouch, CS3 Technology's CEO. "We are proud of Christine and the trust she has built among her peers to be appointed to the director position."
Christine's two-year term begins January 1, 2011.
About CS3 Technology
CS3 Technology offers complete business management consulting services to companies wanting to increase internal efficiencies through proven technology applications. CS3's two-pronged approach features up front due diligence ensuring a proper recommendation and a detailed methodology ensuring a successful implementation. CS3's background spans several decades of experience centered on business processes, , employee benefits and information technology. Our consultants have a shared skill set of relevant experience and product expertise. CS3 has selected to work primarily with products developed by Sage. Most recently CS3 has been recognized with the elite President's Circle recognition from Sage and recognized nationally as a Technology Pacesetter. CS3 is committed to maintaining the highest ethical standards and professional growth through its active involvement in the American Institute of CPAs, the Information Technology Alliance, the Sage Software Leadership Academy's Alumni Association, the HRMS Group and the Oklahoma Society of CPAs. For more information please visit
www.cs3technology.com
.
###
Contact
CS3 Technology
Gary Crouch
877-496-1600
www.cs3technology.com

Contact