Breitling Royalties Announces Availability of B-R Jonah Oil & Gas Royalty Property
Breitling Royalties announces availability of B-R Jonah Oil and Gas Royalty Property with 4,150 producing wells in 9 counties throughout Texas, Mississippi and Louisiana.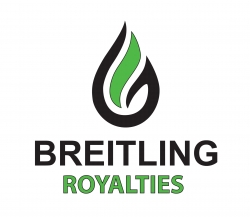 Irving, TX, December 28, 2010 --(
PR.com
)-- Breitling Royalties, an energy firm specializing in acquiring and managing royalty properties with proven production histories and significant upside potential, today announced the availability of its latest oil and gas royalty income property, the B-R Jonah.
The B-R Jonah royalty property consists of over 34,000 gross acres of Mineral Interests, Royalty Interest and Overriding Royalty Interests producing monthly cash flow in excess of $10,900 per month. The B-R Jonah property encompasses 4,150 oil and gas wells spanning nine counties and parishes throughout Texas, Louisiana and Mississippi.
"After 6 months of assembling multiple oil and gas property purchases throughout these states, we are thrilled to have the Jonah bundled and ready for our investors," said Chris Faulkner chief executive officer of Breitling. Faulkner added, "With commodity pricing on an upward trend and overall oil usage throughout the world on the rise, the Jonah is a great vehicle to supplement any investor's current portfolio."
For more information on this and other activities of the Company, see the Breitling Royalties web site at
http://www.breitlingroyalties.com
Breitling Royalties acquires and manages oil and gas royalty properties all over the United States.
About Breitling Royalties Corporation
Founded in 2007, Breitling Royalties is engaged in the acquisition of high quality, long reserve life portfolios of oil and gas royalties and packages these deeded interests for accredited investors. Breitling Royalties maintains a staff of landmen, geoscientists, geologists, and petroleum engineers to evaluate the income potential and expected reserve life of royalty prospects. Breitling Royalties is a consistent source for quality, energy-based replacement property for real estate investors seeking to complete a 1031 Exchange and for accredited investors seeking cash flow.
###
Contact
Breitling Royalties
Jennifer Jones
972-252-2490
www.breitlingroyalties.com

Contact