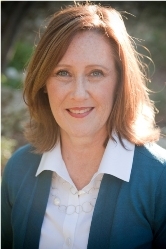 Austin, TX, January 02, 2011 --(
PR.com
)-- Ronna Martin has announced her candidacy for School Board in the Eanes ISD district in Austin and Westlake, TX. Her campaign website was launched this week at voteronna.com. Her Facebook page is also VoteRonna, http://www.facebook.com/voteronna.
"After observing and participating in Eanes board meetings and school activities for many years, I decided to become involved at a higher level to bring more balance in a calm, deliberative manner, along with my perspective from "in the trenches" with students, staff and the community," said Martin. "In addition, this surely is one of the more difficult decision times in Texas education history given the constraints on Texas school finance at the state level and how that will affect the local level.
"I look forward to having a dialog about these issues with the voters, both one-on-one, but also on this campaign website and in my blog. Your thoughts and questions are always appreciated and I can be reached at ronna@voteronna.com."
###