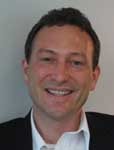 Philadelphia, PA, January 21, 2011 --(
PR.com
)-- BodyLogicMD's Dr. Kenneth Varano Talks about Skin Care after Menopause
It's no secret that a woman's skin changes as she gets older - especially during and after menopause. As we age, our skin begins to lose its elasticity and this oftentimes leads to sagging, wrinkles and stress lines. According to
Dr. Kenneth Varano
, Medical Director of BodyLogicMD of Philadelphia, many of the skin conditions women face as they age are actually caused by a combination of waning estrogen levels and environmental factors.
Menopause
is notorious for bringing on a whole slew of unwelcome guests, including hot flashes, mood swings, weight gain, insomnia and depression. However, there isn't much talk about what happens to a woman's skin during 'the change'. Menopause typically occurs in women during their late 40's or early 50's. While symptoms and severity of symptoms may vary among women, the symptoms share a common catalyst-declining levels of estrogen and progesterone.
As estrogen declines, the skin produces less collagen and elastin- the proteins that promote elasticity. Declining estrogen levels can also give the skin a paler complexion, because low estrogen reduces the number of blood vessels in the skin. While skin care products can help to relieve itchy and dry skin on the short term, they don't do much to boost levels of collagen and elastin. To do this, hormonal intervention may be necessary.
"Skin care regimens can cost thousands of dollars and typically don't address the root cause of the issue," shares Dr. Varano. "Before you waste your time with costly anti-aging creams, serums and facials, it might be worth it to have your hormone levels evaluated by a hormone specialist to determine if an underlying hormonal imbalance is to blame."
In addition to hormonal imbalance, other contributing factors can be just as damaging. Here are some tips from
bioidentical hormones
expert Dr. Varano to help keep your skin glowing and radiant:
Protect yourself from the sun – Not only does the sun damage the quality of our skin, but over-exposure can also lead to various skin cancers. Additionally, wear appropriate clothing and apply sunscreen when in the sun for extended periods of time.
Quit smoking – Cigarette smoking accounts for nearly a third of all cancer-related deaths in the U.S. Not only is smoking deadly, but it accelerates the body's aging process by increasing the number of free radicals within your body.
Take care of your skin – Certain soaps and beauty products can rob the skin of essential oils. Avoid hot water and long showers and be sure to use moisturizer on your skin daily.
Eat the right foods – A healthy diet is the trick to looking and feeling your best. By consuming plenty of fruits and vegetables, whole grains and lean proteins, you can keep your skin looking youthful and radiant.
Manage stress – Stress can trigger acne breakouts, thinning of the hair and even premature balding. The stress hormone cortisol also decreases the production of the fibers elastin and collagen.
"Stress, diet, environmental toxins and hormonal balance all play a role in the overall quality of your skin," says Dr. Varano. "Women should proactively assess their daily skin care regimen to include products that are specifically formulated for aging and menopausal skin concerns."
More about Dr. Varano
Kenneth Varano, D.O. received his undergraduate from New York University in 1989. He then graduated from the University of Health Sciences, College of Osteopathic Medicine in 1994. Dr. Varano fulfilled his internship tract at the Long Beach Medical Center/ Mt. Sinai University in 1995. Dr. Varano is a fellow of the American Academy of Anti-Aging and Regenerative Medicine. Dr. Varano is a member of the American Osteopathic Association and a member of the American Academy of Osteopathic Family Physicians.
More about BodyLogicMD
Founded in 2003, BodyLogicMD physician-owned practices make up the nation's largest and fastest growing network of the most highly trained physicians specializing in natural bioidentical hormone replacement therapy. Integrated with fitness and nutrition programs, BodyLogicMD's medically supervised programs are for men and women suffering from hormone imbalance associated with menopause and andropause.
Find bioidentical hormone doctors in your area and get more information about BodyLogicMD bioidentical hormone therapy programs.
###