MAYO Communications to Market Grand Strand TV Show with Reveille International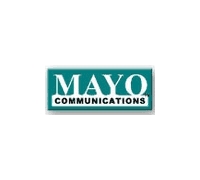 Universal City, CA, February 07, 2007 --(
PR.com
)-- Swirl Films and Sky Entertainment have retained MAYO Communications, a Los Angeles based public relations firm, to promote actors and stories in teen TV drama about a struggling band shot on location in Wilmington, North Carolina.
Reveille International today announced that it has signed a two-year deal with Swirl Films, Inc. to acquire the international television distribution rights to "Grand Strand," a new teen drama starring pop sensation Aaron Carter and recording artist Ryan Cabrera. The 30-minute program, which follows the story of a struggling band trying to succeed in the music industry, also features Timothy Woodward Jr., Brent Lovell and Eric Nies. "Grand Strand" had been unveiled at the 2007 National Association of Television Program Executives (NATPE) conference held in Las Vegas on January 15-18.
The "Grand Strand" series will include "Top 20" songs and be shot at various tourist hot spots and music industry locations across the country. To view a video clip of the pilot episode, click on http://pivrock.com/grandstrand/grandstrand_trailer.mov.
Reveille is one of the leading distributors of innovative and distinctive content from major producers across the globe. The company distributes a wide range of programming, including "The Biggest Loser," "Date My Mom" and "Runway Moms," to a global network of producers and broadcasters in more than 150 countries worldwide.
"Reveille's international team is constantly on the lookout for new and innovative types of programming to produce and distribute to audiences around the world," said Chris Grant, senior vice president of International Distribution and Creative Affairs for Reveille. "John Pollak's work with Swirl Films brings us into the scripted arena with a fresh, edgy project, which is precisely the type of content we are seeking."
"Our international team is always seeking to forge strategic partnerships with producers of cutting-edge and provocative programming, and we believe we've found that with actor Timothy Woodward Jr.'s and Swirl Films' 'Grand Strand,'" said John Pollak, director of International Distribution and Creative Affairs for Reveille. "With its inventive concept and star-studded cast, we are confident that 'Grand Strand' will be received brilliantly by our clients overseas."
"'Grand Strand' is a unique and promising television drama," said Eric Tomosunas, CEO of Swirl Films. "The show tackles every issue of an up-and-coming band on the road living from paycheck to paycheck and trying to hit it big in the industry."
About Reveille
Reveille is a leading independent production and distribution company focused on exploiting worldwide intellectual property rights through scripted and alternative television formats. Launched in 2002 by Ben Silverman, the company produces innovative entertainment programming across all television genres such as the Emmy Award-winning "The Office" (NBC), which has also received two Television Critics Association Awards; "Ugly Betty" (ABC), winner of two Golden Globe Awards; "The Biggest Loser" (NBC); "Identity" (NBC); "House of Boateng" (Sundance Channel); "30 Days" (FX); "Blow Out" (Bravo); "Bound For Glory" (ESPN); "Nashville Star" (USA); "Date My Mom" (MTV); and "The Restaurant" (NBC). Reveille is also the world leader in creating integrated marketing opportunities for leading advertisers while developing alternative financing paradigms. In addition, Reveille's growing library of programming is distributed to more than 150 countries worldwide through Reveille International. The company also creates, acquires and develops a broad slate of diverse films through its feature film division, Reveille Motion Pictures. Reveille maintains offices in Los Angeles and New York.
About Swirl Films
Swirl Films (www.swirlfilms.com), based in Wilmington, North Carolina, has produced a variety of features from dramas to horror, varying in size and budget. The one constant is quality and high impact production. Swirl has 10 years of industry contacts and the ability to assemble assets for any level of production. Swirl Films continues to produce entertaining films and television content. Swirl Films just produced a film called "The Furnace," a murder mystery in and around a maximum security prison starring, Tom Sizemore, actor and deep-voiced rapper Ja Rule, Michael Pare, Danny Trejo and Kelly Stables, which will be released this year.
###
Contact
MAYO Communications & MAYO PR
George McQuade
818-340-5300
www.mayocommunications.com
www.LAentertainmentPublicity.com
www.MayoPR.com
PR@MayoCommunications.com
REVEILLE Contact:
Kristen Wilkie
Estabrook Group
212.269.4502

Contact