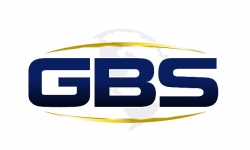 Springfield, MO, February 10, 2011 --(
PR.com
)-- Group Benefit Services (GBS), a Missouri based Third Party Administration (TPA) firm, announces today that a technology integration agreement has been reached with The Phia Group, LLC of Braintree, Massachusetts to provide subrogation investigation and recovery services on a contingency basis to clients of GBS nationwide.
GBS will provide complete electronic claim files, which The Phia Group will use as the basis for subrogation investigations. Utilizing specialized, proprietary recovery software and experienced subrogation specialists and attorneys, The Phia Group will relieve GBS from tedious recovery claims monitoring for potential third party liability.
James Deren, President and CEO of GBS, said, "We believe that this recovery agreement will enhance the ability to save claim dollars." Mr. Deren continued, "This agreement will free up some of our operational time within our workflow to focus our attention on the dedicated claims service business model that our clients have come to enjoy and expect."
Adam V. Russo, Esq., a principal at The Phia Group stated, "Anytime we work with a claims administrator, it's good news for everyone involved. That's because The Phia Group reduces the cost of providing quality health benefits through innovative cost containment strategies, legal expertise and technological advancements."
Group Benefit Services (GBS) is a licensed Third Party Administrator (TPA) and Employee Benefits Technology Corporation headquartered in Springfield, MO. GBS provides Employer Based Services which includes employee benefit consulting and claims administration, Project Based Services that include inception and management of Association Group and Trust programs, and Outsourcing Services for the insurance industry.
Web Addresses:
www.gbs-tpa.com
###