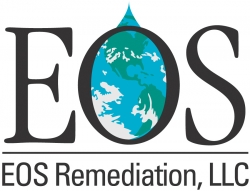 Raleigh, NC, February 03, 2011 --(
PR.com
)-- Suresh Kumar, U.S. Commerce Assistant Secretary for Trade Promotion and Director General of the U.S. & Foreign Commercial Service visited Raleigh, NC on Thursday, January 27, 2011, to keynote the North Carolina World Trade Association's Global Innovation Kickoff Luncheon. Mr. Kumar delivered remarks on President Obama's National Export Initiative and honored two North Carolina companies for their success in the global marketplace.
Mr. Kumar presented
EOS Remediation
with U.S. Department of Commerce Export Achievement Certificate to recognize EOS Remediation's successful efforts in exporting groundwater remediation technologies to new overseas markets. The certificate is part of the Obama administration's efforts to highlight its goal of doubling U.S. exports within five years.
Suresh Kumar was nominated by President Obama and unanimously confirmed by the U.S. Senate to lead the U.S. & Foreign Commercial Service's extensive worldwide network of 109 offices across the U.S. and 127 offices in 77 countries around the world. USFCS is the trade promotion arm of the U.S. Government that supports U.S. businesses to compete and win in the global marketplace. (Source: U.S. & Foreign Commercial Service)
EOS Remediation is a leading provider of innovative patented methods for in situ aerobic and anaerobic bioremediation of natural resources such as soil and groundwater. The EOS® family of products are formulated with renewable, biodegradable vegetable oil feed stock supporting sustainability both above and below ground.
Ann Borden, President and Sheri Knox, International Technologies Manager were present to receive the certificate. Additional information is available at this CNBC link, http://classic.cnbc.com/id/41260415.
###