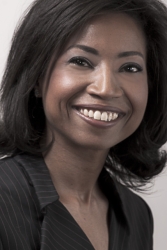 New York, NY, March 12, 2011 --(
PR.com
)-- Epitome Global Services, a leading global administrator for the hedge fund and alternative asset management industry, today announced that effective immediately, Kim Wales, has been named Chief Executive Officer to lead Epitome into the next growth phase. Wales succeeds Raju Panjwani, Epitome's Founder, Chairman and Chief Executive Officer. Panjwani will remain Chairman of the Board of Directors.
As an international banking consultant, Wales brings 17 years of experience in strategic and tactical planning, business development, process re-engineering, and Relationship Management, Product Launches and Technology Implementations to Epitome.
"Kim is exactly the right leader for Epitome, as our efforts continue to center on providing our clients seamless service while growing new lines of business. This is a large step towards institutionalizing Epitome," said Panjwani. "Kim's onshore and offshore banking related background, vision to focus on customer service and the desire to be among the top global providers of services to alternative investment strategies, complements Epitome's current offerings. Most importantly, Kim is a natural fit with our corporate culture at Epitome, which believes in a culture of ethics and integrity, with service as its hallmark."
Prior to joining Epitome, Wales was the lead consultant for Butterfield Bank that led the divesture of Butterfield Fund Services ("BFS") and integrated Fulcrum into one seamless company forming Butterfield Fulcrum Group ("BFG") globally. Before consulting with Butterfield Bank in 2008, Wales led strategic global business, operational and technical initiatives as an independent consultant with Morgan Stanley, Chase Manhattan Bank, DTCC, NYSE Euronext (a.k.a. SIAC) and Prudential from 1994 - 2008. Her vast experiences span Fund Administration, Trust & Company Management, Mergers, Acquisitions & Divestitures, Risk & Compliance and Cash Management.
"After 18 years with Morgan Stanley in New York, with six of those years based in India, Raju saw challenges that plagued the hedge fund and alternative asset management industry and founded Epitome in 2005. Under Raju's leadership, Epitome developed a framework that combined intellectual capital along with functional and process knowledge that targeted regulatory oversight, lack of quality, and key breakdowns in the process chain of pricing portfolios," Wales said. "I am thrilled by the opportunity to work alongside Raju and the team as we advance Epitome to its next phase of growth."
About Epitome Global Services
Epitome Global Services was named "Cool Vendor" by Gartner in 2007.
Epitome Global Services is a trusted knowledge partner to clients in the financial services industry, providing specialized, high-value business knowledge and technology-enabled services.
Epitome's clients include asset managers (fund of hedge funds, hedge funds, wealth managers), investment banks and securities firms. We work with clients to enable them to achieve their mission critical objectives. Our service offerings encompass the entire range of consulting, front, middle and back office functions as well as customized investment research and analytics.
Epitome prides itself in its knowledge based services, strengthened through a disciplined process based and client oriented approach. Our services have brought quantifiable benefits to our clients, helping them mitigate operational risk and ensuring process stability and scalability. More information about Epitome can be found on the Epitome Global Services site at
www.epitomeglobalservices.com
###