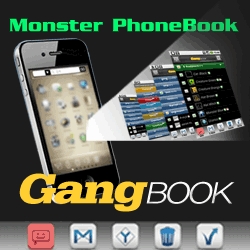 Seoul, Korea, South, April 13, 2011 --(
PR.com
)-- DUNET released Gangbook for Android. A quick and easy organizer. GangBook enables users to sort all their contact points. Users can group them into friends, family or co-workers. Also it sets a different ringtone for each group. It can also set a different SMS tone.
One of the most useful features is the grouping button. By pressing the grouping button, the group call, group email and SMS tones could be set. The groupings in google and synchronized twitter account could be used directly, making it very convenient. With GangBook, contact points could be grouped together without a hassle.
Color your life with different ringtones and become more efficient and effective by using GangBook.
Download Link:
http://market.android.com/details?id=com.guardroid.m.gb&feature=search_result
If any questions, please contact Yeun Su Park by phone or email below.
Yeun Su Park
mobile_support@dunet.co.kr
+82-2-361-1988
+82-10-9155-2990
www.facebook.com/kokapp
###