Mango Madness Skin Care Launches Social Media Campaign
Mango Madness Skin Care announced it is enhancing its ability to disseminate skin care information with a new blog, Facebook page and Twitter account.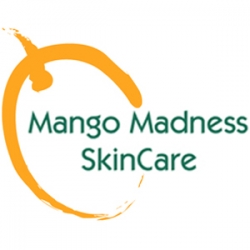 West Palm Beach, FL, May 02, 2011 --(
PR.com
)-- As part of a strategy to promote improved dissemination of helpful skin care information, anti-aging product retailer Mango Madness Skin Care has announced a new
Facebook page
,
Twitter
account and blog.
The company's Facebook page and Tweets provide visitors and followers with timely information about events, discounts, news items and new products. The new blog provides visitors with helpful information and useful skin care tips.
"Mango Madness Skin Care is all about helping its customers achieve and maintain younger looking, more beautiful, and healthier skin," explained Laura Myers, president. "While we have published a website for many years, it has been mostly a passive medium; our new Facebook page, Twitter account, and
skin care blog
not only provide frequent updates and helpful skin care information, but also allow a far greater level of interactivity among our customers," she added.
Mango Madness Skin Care manufactures a complete line of hyaluronic acid based moisturizers, peptide and retinol based wrinkle creams, both glycolic acid and microdermabrasion type exfoliators, a vitamin K based under eye cream, gentle skin cleansers, a new full spectrum sunblock, and specialty cosmetics.
The company operates two retail stores at CityPlace in West Palm Beach, Fla., and Saint Augustine, Fla., and maintains an e-commerce website. For more information, visit www.MangoMadnessSkinCare.com.
Mango Madness Skin Care minimizes wasteful packaging and shuns the use of potentially harmful ingredients such as parabens. The company's facial products contain no fillers or fragrances, which can irritate skin. It performs no animal testing and devotes its resources to highly effective concentrations of active ingredients instead of elaborate advertisements and expensive packaging.
###
Contact
Mango Madness Skin Care, Inc.
Gary Myers
352-318-1711
http://www.MangoMadnessSkinCare.com

Contact