Fisher Investments Taps Social Media
Investment firm expanding distribution of educational content through social platforms.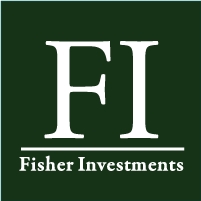 Woodside, CA, May 26, 2011 --(
PR.com
)-- Fisher Investments has begun testing social platforms to expand distribution of its educational content. Citing the growing popularity of social media, the firm is exploring these channels to further distribute its market commentary, research material, and more.
"We are committed to providing ongoing resources and education on topics that have practical applications in today's investment world, and we do this through a variety of formats," says Vice President of Content Marketing Fabrizio Ornani. "Social media offers a convenient way for investors to keep current with our latest thinking on the markets and economy."
Fisher Investments is beginning with some of the most widely-used social media platforms, including Facebook, Twitter, Flickr and YouTube. Through its
YouTube
channel, Fisher Investments showcases a number of videos, including educational clips, market commentary by CEO Ken Fisher, and roundtable discussions with the firm's investment decision makers.
Flickr
is a photo sharing site with photos of the company work environment. On
Facebook
and
Twitter
, Fisher Investments streams snippets of content from its MarketMinder website and Fisher Investments Press book series.
"Innovation is at the heart of our company culture and we will continue to experiment with new content distribution mediums in an effort to better serve clients and the investing public," Ornani continued.
Supported by its in-house research staff, Fisher Investments produces an array of educational material and provides insight to the investing public through a number of channels. In addition to a quarterly Stock Market Outlook, the firm offers several investing guides, and teaches an investment management class at the University of California, Berkeley. Since 2006, Fisher Investments has published MarketMinder.com, which each day provides concise market wrap-ups, essential news highlights, and thought-provoking commentary. Fisher Investments Press, a publishing imprint launched in 2007 in partnership with John Wiley & Sons, Inc. offers over a dozen books on topics ranging from sector specific investing tactics to wealth building strategies. The firm is hopeful social media platforms may eventually supplement some or all of these channels as they gain wider adoption by investors.
About Fisher Investments
Founded in 1979, Fisher Investments is an independent, privately-owned money management firm overseeing more than $43 billion (as of 3/31/11) across two principal business units, Fisher Investments Institutional Group and Fisher Investments Private Client Group. Together, these groups serve a global client base of diverse investors, including over 100 large institutions and over 20,000 high net worth individuals. Founder and CEO Ken Fisher has written the Forbes "Portfolio Strategy" column for 26 years, has written 7 books on investing and personal finance (4 of which are bestsellers), and was recently named by Investment Advisor magazine as one of the 30 most influential industry individuals in the last 30 years (Thirty for Thirty, May 2010). For more information visit http://www.fisherinvestments.com.
###
Contact
Fisher Investments
David Eckerly
800-851-8845
http://www.fisherinvestments.com

Contact