Armadel Enterprises, Inc. Has Opened an Ebay Store. Fashionable Jewelry Sells Jewelry and More, Such as Fish Finders, DVD Players, Hammocks, Pet Items, and Handbags
Fashionable Jewelry, a new store on eBay, sells jewelry, but also represents other interests of the parent company, Armadel Enterprises, Inc. Fish finders, portable DVD players, auto GPS, and electric hair/beard trimmers are some of the electronic items available. Fashion accessories are also included, such as name brand purses, handbags, and sunglasses. Navigation is very user friendly on this site. The parent company will soon launch its own website to sell jewelry exclusively.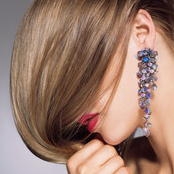 New Orleans, LA, June 08, 2011 --(
PR.com
)-- A new presence on eBay is making a splash - Fashionable Jewelry. Featuring earrings of all styles, necklaces, bracelets, and charms. This store offers more than just the products. Owners offer advice on how to choose products that complement an overall fashionable look. Confident beauty is discussed and much more. Other interests of the parent company Armadel Enterprises, Inc. are also offered for sale on the eBay site such as electronics, fashion accessories like name brand purses, handbags, and sunglasses.
Parent company Armadel Enterprises, Inc. reports that many of the products in the eBay store come from a group called Gifts with Humanity. This group has membership in three organizations that accredit fair trade: Coop America (Approved for People and Planet), Fair Trade Federation, and World Fair Trade Organization. Gifts with Humanity seeks to promote artisans from around the globe by helping them establish working relationships with companies that will sell their products and treat them fairly. Armadel is proud to be associated with Gifts with Humanity and is pleased with the quality of the workmanship.
###
Contact
Armadel Enterprises, Inc.
Della Domangue, Director
504-324-3910
stores.ebay.com/fashionablejewelry

Contact