MyReviewsNow Introduces a New Online Auction Service That Offers Deep Discounts on Premium Goods
MyReviewsNow is pleased to introduce BidRivals to discount buyers of premium goods. The company offers exciting online auctions in a simple format. Auctions have traditionally featured a variety of goods, but BidRivals specializes in brand name and luxury items.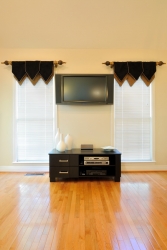 Los Angeles, CA, June 17, 2011 --(
PR.com
)--
BidRivals
is a penny-auction company that began operations in 2009. Although numerous penny-auction websites are competing on the Internet, BidRivals has over a million users and operates in more than 25 countries around the world. Because merchandise and pricing may vary between each country-specific website, members are encouraged to visit all of the BidRivals websites.
Interested parties simply need to sign up on BidRivals' website. Registration and a new member's first bid are completely free. Each submitted bid increases the auction by a cent, and the countdown clock is reset. The member who submits the last bid before the countdown clock runs out is the auction winner. Members may submit as many bids as they want before the end of the auction.
Members can also use the Buy Now feature, but it is only available on select auctions. People who use the Buy Now option must pay the difference between their submitted bids and the product's retail value. Although the bids are spent, the member receives the total bid amount off of the product's retail value as a discount if they choose the Buy Now option.
Bids must be purchased in advance before they can be used on an auction. A BidPack contains multiple bids, and members can purchase varying sizes of BidPacks to fit their budgets.
BidRivals has become successful because it offers discount buying in a quick and simple format. Bids cost only 75 cents in the United States, and people can win brand name products at prices significantly below their retail value. BidRivals' popular items include digital cameras, iPods, and video game consoles.
BidRivals conveniently accepts payment from PayPal, Moneybookers, or several major credit cards. All merchandise will be shipped promptly after the end of an auction. Shipping costs vary by region, but all products are shipped from local suppliers. Products will typically be delivered within 21 business days. Although products are sent with a tracking number when possible, some products may ship without a tracking number. A refund is possible if the product is damaged, but it must be returned in its original packaging.
Customer service representatives are available around the clock to answer any questions. BidRivals' customer support can converse with members in English, French, Italian, Portuguese, and Spanish. The website also contains a FAQ and how-to section to explain the bidding process in detail.
The Fair Auction Guarantee ensures each customer has an equal chance to win one of the company's online auctions. The guarantee bans BidRivals employees, family members, and automated bidding systems from bidding on any auctions. This protects auction prices from artificial inflation. Other penny auction websites ban employees from bidding, but BidRivals' Fair Auction Guarantee goes beyond the standard employee ban to provide more protection for customers.
A win-limit is also included with the Fair Auction Guarantee. Although members may bid as many times as they would like, a member can only buy four BidPacks and win four items within a 24 hour time period. This allows more members to have a chance at winning an auction and prevents a small group of members from winning everything.
BidRivals is currently offering free registration and a free first bid for people who are interested in discount buying through online auctions. New members can sign up and begin bidding on their first auction immediately after taking advantage of the promotion.
###
Contact
MyReviewsNow
Chickie Maxwell
863-646-7075
myreviewsnow.net

Contact