Online News Provider Newsvend Launches Office in United States
London-based online news and web content agency, Newsvend Ltd, has opened a US office in Arlington, Massachusetts in response to soaring demand among US businesses for tailored news content.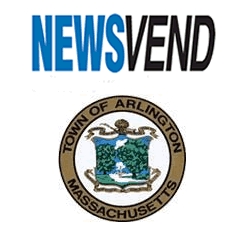 Arlington, MA, July 26, 2011 --(
PR.com
)-- In response to soaring demand among US businesses for tailored news content, London-based
Newsvend
is opening an office in Arlington, Massachusetts.
The online news and content provider has been expanding into the United States market over the past two years as more US firms discover the benefits of including fresh, relevant news content on their websites.
In light of recent changes to Google - including the recent 'Panda' update, which relegates sites that feature duplicate or poor-quality content - businesses are growing more aware of the value of original website content.
Newsvend, which provides travel news for Cheapflights, business news for Natwest Bank and news and content for a whole host of other UK, US and Canadian firms, now intends to take its 'content is king' message to more American clients.
"The opening of our US office will help us to expand our reach into the North American market, which is extremely interested in our unique product," stated Newsvend Managing Director, Chris St Cartmail.
"Regularly updated, industry-specific news articles are one of the best ways to keep a website fresh, and attractive to Google's search spiders. We want to appeal to American clients who are looking for a high quality and flexible service that meets their individual requirements," added Mr St Cartmail.
Newsvend is confident that having a base in the US will help it to build on its success there. Mr St Cartmail added, "Having staff on the ground in the States is vital to us from both a business development and a customer service perspective. Our clients tell us they enjoy the personal service we provide and the contact they have with both our support teams and our journalists - we intend to continue this approach in America."
Newsvend is offering five free tailored news articles to every client who signs up to the service in August 2011.
Newsvend currently works from offices in Wandsworth, London and is one of the fastest-growing online content providers in the UK.
###
Contact
Newsvend Ltd
Chris St Cartmail
+44 208 870 9300
www.newsvend.com
Also contact: William Hallahan
617 898 6317 x2593813

Contact