Virgin Wines Launches New Website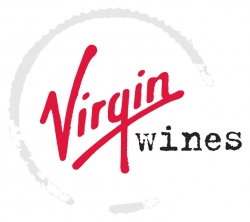 Norwich, United Kingdom, July 29, 2011 --(
PR.com
)-- Virgin Wines is delighted to announce the launch of its new website. The news comes after several months of hard work to develop a leading industry website that is cutting edge and stylish, and with a simple, user friendly interface to
buy wine
online.
Customer interaction has been hugely important in the growth of Virgin Wines and customers' comments, ideas and feedback have been instrumental in the development of the new website. One of the main goals for developing it was to improve overall usability, as well as the customer journey from the homepage through to the check out. Inspiration for the design was taken partly from the Virgin Group website, although the online wine retailer was also keen to retain the uniqueness of its website, while fitting alongside the websites of sister companies Virgin Wines USA and Virgin Wines Australia.
The new website was designed in-house and a whole host of new features have been developed, including a faster and easier checkout process, a helpful mini-basket, and an updated Favourites page featuring a "Wish List." Additionally, there are more informative wine details, additional offers via the homepage and an "Our Wines" section featuring recommendations from wine buyers, along with best selling wines and bin ends.
Commenting on the new website, Jay Wright, Managing Director at Virgin Wines said: "We have spent a lot of time over the last year listening to our customers' suggestions and ideas, and we have taken these into consideration at every step of the redesign process. What we have come up with is a website that is far more user friendly than before, and with improved features and functionality. We hope that our customers like it and look forward to hearing their feedback."
Each day between Monday 25th and Friday 29th July, any customer who logs into the site will be entered into a draw to win a bottle of Louis Roederer Champagne worth £238. For further details and to take a look at the new website, visit www.virginwines.co.uk.
###
Contact
Virgin Wines
Louise Truswell
0843 224 1001
www.virginwines.co.uk

Contact