Pre-Marital Counselor & Mediation Expert Presents "I do: from Vows to Reality" on September 25 at the James Hotel in Chicago
John Hassey, ordained minister and one of Chicago's leading marriage advocates, hosts an interactive workshop for couples and newlyweds; provides tips and tools essential for marital bliss.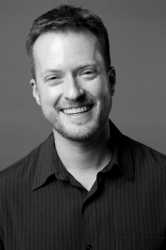 Chicago, IL, August 13, 2011 --(
PR.com
)-- What does a happy marriage look like? Can two people with similar goals and values enjoy a lifetime of stability and can a couple with polar personalities actually build a truly sustainable foundation? John Hassey, an ordained minister and one of Chicago's leading pre-marital counselors and divorce mediators, thinks anything is possible.
"Marriage is not necessarily about what you do, or do not, have in common," says Hassey. "If a couple cannot negotiate the challenges and pitfalls that come during married life, they may find themselves at Divorce's doorstep."
Over the past few years, Hassey has spent hundreds of hours counseling couples – ranging from newlyweds, the married-minded and same-sex partnerships to relationships on the verge of breakup - with a simple goal: build love and trust and elevate intimacy. In his counseling sessions, he works through his clients' emotional issues, helps them tackle adversity and remove the barriers that block verbal and emotional expression.
"Most of the couples I counsel truly believe they are entering into their unions on a sure footing, but many lack the two basic fundamentals for maintaining long-term relationships: communicating with clarity and managing conflict."
In light of the nation's staggering divorce rate, the relationship aficionado will be hosting "I Do: From Vows to Reality" on September 25, 2011, 9:00 a.m. - 4:00 p.m. at The James Hotel in Chicago to prepare couples who have recently tied the knot or are in the process of planning their nuptials or civil unions. In this one-day, intensive workshop, couples will learn how to enhance their relationships by boosting their communication skills, troubleshoot their way through conflict and overcome avoidance issues.
Prior to the workshop, couples will complete an in-depth, online relationship evaluation which covers nine key categories, ranging from communication and conflict resolution to financial management and spiritual beliefs. The evaluation will provide each couple with tangible results and areas to focus on for improving their relationship.
During the seven-hour workshop, Hassey will address conflict sources and provide simple techniques and how-tos – via ground-breaking case studies, real-life success stories, open discussion, demonstrations & practice sessions – that couples can use to diffuse tension/anger; alleviate and overcome conflict and other difficult situations; increase their feelings of love and intimacy; and improve communication for more open and honest expression.
"I Do: From Vows to Reality" will also include special presentations by Anne Wagner, who will discuss the roles that fear and vulnerability play within a relationship; and TantraNova Institute's Dr. Elsbeth Meuth and Freddy Zental Weaver – the renowned intimacy/relationship coaches who've produced best-selling videos and have been featured on the popular Showtime series, "Sexual Healing", and NBC's Emmy-winning show, "Starting Over" – will share the secrets for finding peace and love within ourselves and our relationships. At the conclusion of the workshop, couples will have the opportunity to schedule a private and complimentary consultation with John Hassey to review the results of their relationship evaluation and discuss possible next steps.
Geared for newlyweds, engaged and pre-engaged couples, this workshop is also recommended for couples who want to learn new ways to build stronger relationships but may not be ready to take the plunge into counseling.
The workshop will be limited to twenty-five couples to ensure a truly unique and personal experience. The cost per couple is $525 and includes a pre-workshop personality/relationship evaluation; a one-hour, post-workshop session with John Hassey; and breakfast and lunch.
For more information about John Hassey and "I Do: From Vows to Reality", please visit: www.JohnHassey.com/ido or call (312) 884-9830.
###
Media Contact: Kerry Shorr
(312) 545-5451
Kerry@ShorrPR.com!
Contact
Shorr PR
Kerry Shorr
312-545-5451

Contact