Global Digital Forensics Can Help Thwart Internal Cyber Threats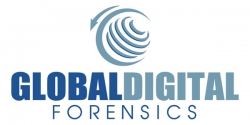 New York, NY, August 22, 2011 --(
PR.com
)-- The Global Digital Forensics team has been fighting in the trenches as cyber intrusion responders for over two decades, evolving in lockstep with the ever changing landscape of cyber threats. So, when it comes to exposing flaws and weaknesses in an organization's cyber security posture, that depth of knowledge is instrumental in finding the right solutions for any business or organization functioning in this dangerous digital world.
While public attention often focuses on external cyber threats, another serious problem often gets overlooked – the cyber enemy that's already inside the gates. These internal threats come in various forms. Some are performed with premeditation and malicious intent, while others are cleverly aided by "innocent" individuals that are completely unaware they are the ones that unlocked the gates from inside, allowing cyber intruders full access to highly critical and confidential Electronically Stored Information (ESI).
Earlier this year, a Narus sponsored study conducted by the Poneman Institute shed some statistical light on what IT security professionals are seeing from a cyber threat perspective. The results should still serve as a wake up call to anyone inhabiting the cyber frontier.
These were some of the key findings from the study:
The most severe attack vectors are SQL injection, client-side HTTP attacks, viruses and insider threats. These attacks are considered severe because of their consequences, such as theft of information assets and difficulty in detecting, preventing or correcting effects of the attacks.
Seventy-seven percent of respondents believe criminal activities evade their firewalls; 67 percent say they evade their antivirus/antimalware systems; and 60 percent say they evade their intrusion detection/prevention systems.
Respondents believe stealth and secrecy in security operations, education and training within the enterprise, alignment of security with business objectives, and a holistic approach to enterprise security are necessary to create a strong security posture in their respective organizations.
Only 33 percent of respondents say their organization collaborates with other industries and the government on cyber security.
Joseph Caruso, CEO/CTO of Global Digital Forensics, had this to say about the study, "It simply confirmed what we see on a day-to-day basis. It really is unfortunate how often we see companies exploited when cost-effective measures could have been put in place before the incident, preventing it from ever happening. Wishful thinking and crossed fingers have never been successful security strategies, but they still seem to get a lot of mileage when it comes to cyber security plans.
"Two things should jump out from this study. First, the most severe attack vectors had an internal component. This simply means that someone inside your organization played a part, maybe not a Bradley Manning of WikiLeaks fame type of part, which of course is a great example of just how devastating misuse of insider access can be, but a more benign part, like opening a phishing email and executing an infected attachment or following a link to a malicious site. Once they're in, the problem can only get bigger, often exponentially. Also playing into the hacker's hands for this type of intrusion access is the explosion of social networking. What used to be mass phishing expeditions that relied on sheer numbers for success are being replaced with directed spear fishing expeditions. That personal touch that makes spear fishing much more successful often stems from information gleaned right off one of the social sites.
"The second thing that should jump out is how few companies collaborate with other industries and agencies about cyber security. That's what we do every day, and we can serve as that gateway to feed all of that information right into your cyber security posture."
Minimizing internal threats takes a multifaceted approach which includes in-depth penetration testing, strengthening and enforcing policy relating to cyber assets and personnel, increasing awareness at all user levels and coordinating with outside vendors which specialize in cyber intrusions and threats. Global Digital Forensics can assist on all these fronts.
To speak with a cyber security specialist about tailoring a plan to suit your specific needs, call Global Digital Forensics toll free at (800) 868-8189. GDF's global network of responders can assist virtually anywhere nationally, as well as worldwide.
###
Contact
Global Digital Forensics
Aris Demos
800 868 8189
www.globaldigitalforensics.com

Contact