www.GrindItFresh.com is Now Open for Business
Grind It Fresh is a new E-Commerce business owned and operated by Teresa Naylor, T Naylor Enterprises. Grind It Fresh is offering retail sales primarily in coffee, burr coffee grinders, coffee makers, espresso makers and cappuccino makers. Name brands such as Bialetti, Caudra, Konica LaPavoni, and Grind It Fresh's own brand are featured in the store. Customers who crave coffee savor the bean, and Grind It Fresh has the freshest and best tasting coffee beans to be found anywhere on the planet.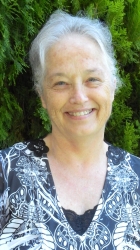 Twin Falls, ID, September 03, 2011 --(
PR.com
)-- Grind It Fresh offers a wide variety of freshly roasted coffee beans, ground coffee, espresso grind, and French Press coffees for the coffee drinker's ultimate coffee drinking experience. Coffee is roasted to the individual order and shipped the same day it's roasted. Flat rate shipping up to 20 pounds is $8.95. All orders over $99.00 ship free.
The anticipation of fresh Gourmet Coffee,
Decaffeinated
, Organic Coffee, Fair Trade Coffee and Flavored Coffee will entice Grind It Fresh customers to return time after time. New coffee blends and flavors are being added to the coffee store daily.
Top-of-the-line coffee equipment such as, Tre Spade,
Bialetti
, Caudra, Konica, and LaPavoni from Italy, are among the coffee equipment selections offered in the store. The discriminating shopper will find hand crafted machines skillfully made by Italian artisans for shipment to the USA. These machines are of the finest quality for durability and functionality. These products are not only beautiful for display in home or office, but they are superbly functional and built to last for years coffee drinking pleasure.
Whether the choice is a conical burr grinder, coffee maker, espresso maker or fresh coffee beans ground to the customer's satisfaction, Grind It fresh has it.
###
Contact
Grind It Fresh
Teresa (Teri) Naylor
1-888-552-7310
www.grinditfresh.com

Contact