Allison Dawn PR Makes Its Annual 2011 Donations to the ASPCA and to PETA
Public relations company, Allison Dawn PR, has just made its annual donations for 2011 to the ASPCA and to People for the Ethical Treatment of Animals (PETA) as part of its corporate giving program.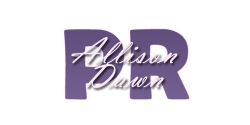 Boynton Beach, FL, September 06, 2011 --(
PR.com
)-- As a matter of personal and professional priority,
Allison Dawn PR
annually donates a portion of its business revenue to both the ASPCA and to People for the Ethical Treatment of Animals (PETA). The public relations company announced today that it has just made its annual 2011 charitable donations to ASPCA, a non-profit organization that works tirelessly to rescue abused, neglected and abandoned animals from horrendous conditions, and to PETA, whose thorough investigations and aggressive campaigns compel corporations to treat animals in a humane fashion.
"Now, with so many natural disasters and a faltering economy, more domestic animals are in danger of being neglected and abandoned than ever before," states Allison Dawn PR President, Allison Kugel. "I consider our charitable donation to ASPCA to be a mandatory part of the operation of our PR Firm." Regarding Allison Dawn PR's annual gift to PETA, Kugel states, "PETA is a watchdog over corporations, ensuring that animals throughout the world are treated humanely. Their non-profit work for animals is necessary."
In addition to ASPCA and PETA, Allison Dawn PR also plans on providing a 2011 gift for research and treatment for the genetic disease, Cystic Fibrosis.
For more information and to learn more about the ASPCA's work for animal rescue and animal adoption please visit
www.aspca.org
. By getting involved with the ASPCA people can volunteer their time, adopt an animal who needs a loving home, make a donation, or just become more informed about animal care and welfare.
For more information about PETA investigations, anti-fur campaigns and for information about how companies treat animals in the course of their business operations visit
www.peta.org
.
Click to read Allison Kugel's interview with PETA Vice President, Dan Mathews -
http://www.pr.com/article/1093
About
Allison Dawn PR
Allison Dawn Public Relations is a New York based full-service public relations, publicity and marketing communications firm with a second office location in South Florida. The company specializes in creating a media presence, image enhancement, brand building, celebrity alliances and co-branding opportunities for a diverse roster of clients. Some areas of specialty include: fashion, beauty, baby/pregnancy, automotive, entertainment and Internet public relations. In addition to public relations services, Allison Dawn PR also provides clients with impeccable ghostwriting services, photo shoot productions, website and logo design and superior press release distribution. For more information, visit
www.allisondawnpr.com
.
###
Contact
Allison Dawn PR
Allison Kugel
516-942-0264
www.AllisonDawnPR.com

Contact