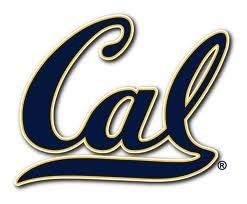 Woodside, CA, September 14, 2011 --(
PR.com
)-- Corporate recruiters from Fisher Investments will be at the University of California, Berkeley (Cal) campus for a career fair. This is the first of many that Fisher Investments plans to attend throughout the campus recruiting season.
Today marks the start of the Fall Semester 2011 career fair for the well known college, with additional dates designated for different industries. In addition to attending the Cal career fair, Fisher Investments will be presenting an Information Session on September 20, 2011. The information session is designed to provide further insight on the entry-level opportunities for recent and upcoming graduates at the locally headquartered money management firm. The session will consist of a presentation followed by an open Q&A forum. To learn more about Cal campus recruiting, please visit the Cal Career Center: https://career.berkeley.edu/Callisto/CalJobs.stm
"Campus recruiting has always been an important part of our hiring efforts at Fisher Investments," stated Group Vice President of Human Capital, Jill Hitchcock. Fisher Investments is planning visits to nearly a dozen West Coast schools this campus recruiting season to meet candidates in person and conduct first round interviews for a variety of entry level positions. Candidates are also encouraged to view job descriptions and apply online for current opportunities directly on the Fisher Investments career website: https://www.fishercareers.com. This site is kept current on all job openings, while the campus recruiting efforts will focus primarily on the entry level positions.
About Fisher Investments
Founded in 1979, Fisher Investments is an independent, privately-owned money management firm with more than $44 billion (as of 6/30/11) under management. Fisher Investments maintains two principal business units, Fisher Investments Institutional Group and Fisher Investments Private Client Group, which serve a global client base of diverse investors. Fisher Investments' clients include over 100 large institutions and over 25,000 high net worth individuals. Founder and CEO Ken Fisher has written the Forbes "Portfolio Strategy" column for 27 years, has written 7 books on investing and personal finance (4 of which are bestsellers), and was recently named by Investment Advisor magazine as one of the 30 most influential industry individuals in the last 30 years (Thirty for Thirty, May 2010). For more information visit http://www.fisherinvestments.com/.
###