Sandcastle Publishing is Proud to Celebrate the 2011 Chambie Awards
The 2011 Chambie Awards to honor the brilliance of young Hollywood.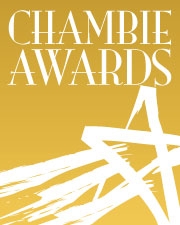 Los Angeles, CA, September 27, 2011 --(
PR.com
)-- Frustrated by the lack of focus given to young actors by the Academy and various entertainment news sources across the country, best-selling author and acting coach Chambers Stevens created the award to honor the brilliance of younger Hollywood.
The Chambie Awards have two divisions: 1) Film and 2) Television. Each division contains three categories: 1) Best Actress, 2) Best Actor, and 3) Best Ensemble.
To qualify for a Chambie award, an actor must be under the age of 18 during filming and the role must be English speaking. For the ensemble award, all performers names must appear in the cast credits of the final release print.
The awards were first created by Chambers in 2005 and debuted in Backstage. Chambers is the author of the Hollywood 101 series. Published by Sandcastle Publishing, the Hollywood 101 series features the best selling books for young film and television actors in the world. Chambers currently works as an acting coach in Hollywood and has been working with young actors across the country for more than 25 years.
Sandcastle Publishing began in 1990 with the desire to provide parents with the tools and equipment to raise healthy, curious, happy children. They continue to be committed to helping those who express the desire to improve themselves through participation in the performing arts.
Contact:
The Chambie Awards
chambieawards.com
chambieawards@gmail.com
Follow us on Twitter @ChambieAwards
###
Contact
the Chambie Awards
Chambers Stevens
323-878-0791
chambieawards.com

Contact