Josh Loberfeld Joins Dollarphone as Vice President Sales Development and Planning
Senior Executive's Appointment Further Strengthens DollarPhone's Presence in the Prepaid Calling Card Industry.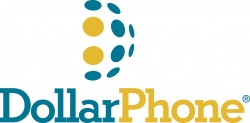 Brooklyn, NY, September 18, 2011 --(
PR.com
)-- Announced today and effective immediately is the appointment of Josh Loberfeld as Vice President Sales Development and Planning for DollarPhone Enterprise, Inc. Having spent the last nine years of his career at Epana Networks and Kare Distribution—currently part of Vivaro Corporation—Josh Loberfeld has held senior executive positions at one of the leading prepaid calling card company.
"DollarPhone is extremely pleased to have Josh Loberfeld join our company," says Abe Greenfield, President of DollarPhone Enterprise. "The experience he brings to DollarPhone is almost unparalleled in the prepaid calling card industry, and he will immediately become a driving force as we grow this part of our business. Josh will also play a critical role as part of our senior management team in DollarPhone's expansion efforts beyond traditional prepaid calling cards."
"I am extremely pleased to be joining DollarPhone as Vice President Sales Development and Planning," said Josh Loberfeld. "The company has an outstanding reputation in the prepaid calling card industry in terms of providing outstanding phone quality and customer service. The DollarPhone team has done a superb job in establishing the Company as a leader in the retail prepaid calling card industry. I am very excited about writing the next chapter of the DollarPhone story and look forward to the challenge of unlocking the full potential of the company."
Prior to joining DollarPhone, Loberfeld spent 9 years at Epana Networks and Kare Distribution—currently part of Vivaro Corporation. His two most recent positions at Epana Networks and Kare Distribution were Vice President Sales Operations, and Director of Business and Product Development. In his most recent role, Loberfeld was responsible for managing both their distributor and the firm's direct sales forces. Loberfeld is a graduate of Yeshiva University, where he earned a Bachelor of Science degree in Finance.
"We look forward to Josh Loberfeld leveraging his experience in the prepaid calling industry to drive growth at DollarPhone," says Greenfield.
About DollarPhone
DollarPhone is a privately owned company headquartered in Brooklyn, New York. As a provider of both branded and private label prepaid calling cards, DollarPhone offers both traditional and pinless varieties, the latter through its new website
www.dollarphonepinless.com
. Among the brands that comprise the DollarPhone portfolio are celebrity offerings such as Cantinflas, Los Tigres Del Norte and Manny Pacquiao, and proprietary labels such as Imperial and French Fries. DollarPhone also operates as a licensed carrier with its own proprietary TDM fiber optic network. Additional information about DollarPhone is available on the company's Web site,
www.dollarphone.com
.
###
Contact
Dollar Phone Enterprise, Inc.
Michael Bauer
(973) 616-5221 - Cell: (862) 221-1299
www.dollarphone.com
If you'd like more information on this topic or would like to schedule an interview with any member of DollarPhone, please contact Michael Bauer at (973) 616-5221. DollarPhone Pinless can be found on the web at www.dollarphonepinless.com.

Contact