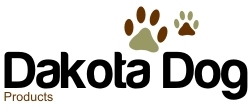 Apex, NC, October 15, 2011 --(
PR.com
)-- Dakota Dog Products announced today that it has launched www.dakotadogproducts.com, to serve online dog enthusiasts in providing for their best friend's needs. Dakota Dog Products is focused on being a provider of top quality dog beds, dog crates, pet gates, pet strollers, pet steps and other pet products. The owner, Bernadette Degnan, has been an animal lover all of her life. In addition to caring for her own dogs, cats and horse, she volunteers her time and money to shelters and animal rescues.
In an industry where the consumer can shop anywhere Dakota Dog Products sets themselves apart from the competition by offering a top of the line quality product at a cost effective price, while providing exceptional customer service that will exceed the dog lover's expectations.
Locating a company that puts quality and customer service above a profit can be difficult, as big box brands do their best to stamp out the little guy in order to obtain every last penny. Companies like Dakota Dog Products have had to do away with the old brick and mortar type business in order to keep costs down and make it easier for busy consumers who don't have the time to run to the store. So they have created an exciting website www.dakotadogproducts.com. The website itself is easy to navigate and the selection is outstanding.
The website provides a wealth of details about each product as well as a general overview to better help the dog enthusiast to understand what they are buying and how it can help improve their pet's quality of life. The non-intrusive site allows a person to browse quickly and efficiently without having to dig through useless banners or unnecessary information. Whether they are selling dog beds or the latest pet strollers, Dakota Dog Products is going out of their way to provide the best the market has to offer and at a reasonable price.
About Dakota Dog Products
Dakota Dog Products was founded in 2011 and is becoming the premier website to offer, at the utmost convenience, state-of-the-art dog products. The business is concerned with your satisfaction and most importantly, has a sincere attitude of caring about both you and your pet. Dakota Dog Products is dedicated to providing the highest caliber of dog beds, dog crates, pet gates, pet strollers and accessories.
More information can be found on
http://www.dakotadogproducts.com
###