U.S. Concrete Joins Research Efforts to Develop Environmentally Friendly Alternative Supplemental Materials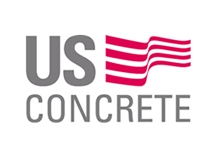 Houston, TX, October 17, 2011 --(
PR.com
)-- U.S. Concrete, Inc. (NASDAQ: USCR) today announced that its research and development subsidiary, USC Technologies, Inc. in San Jose, California, has joined efforts with researchers at the University of California, Los Angeles (UCLA) and Arizona State University (ASU) to develop alternative supplemental cementitious materials. Under the course of this collaborative research effort, the research teams will focus on identifying and developing alternative supplemental materials that can be used to replace cement in concrete.
"Cement production is responsible for 5% of man-made carbon dioxide (CO2) emissions, and as such, is a major contributor to global greenhouse gas (GHG) emissions," says Ryan Henkensiefken, Technical Services Manager at USC Technologies. "For every ton cement clinker manufactured; about one ton of CO2 is released into the atmosphere. To combat these negative, long-term environmental effects, an academic-industrial partnership like the one that we're forging with UCLA and ASU is essential to reduce the use of cement, and thus the GHG footprint of concrete."
Since 2006, U.S. Concrete and its operating companies reduced over 1,500,000 tons of CO2 emission through the use of its environmentally friendly concrete mixes (EF Technology®). That is equivalent to the CO2 emission of, approximately, 13 million cars annually.
About U.S. Concrete
U.S. Concrete services the construction industry in several major markets in the United States through its two business segments: ready-mixed concrete and concrete-related products; and precast concrete. The company has 102 fixed and 11 portable ready-mixed concrete plants, seven precast concrete plants and seven producing aggregates facilities. During 2010, these plant facilities produced approximately 3.8 million cubic yards of ready-mixed concrete from continuing operations and 3.1 million tons of aggregates. For more information on U.S. Concrete, visit http://www.us-concrete.com.
###
Contact
US Concrete
Wally Johnson
713-499-6229
www.us-concrete.com

Contact