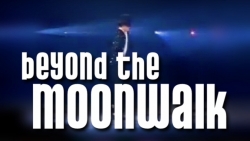 Brea, CA, October 25, 2011 --(
PR.com
)-- Hiltz Squared Media Group has teamed with Vision4Media Entertainment to license the television network production of Beyond The Moonwalk - a six part miniseries that focuses on the amazing street dancers whose influence transformed an entire generation of pop culture.
Vision4Media executives describe Beyond the Moonwalk as a high energy, entertaining, cinematic quest that tells a four decade long story of a pop culture we thought we knew, but in reality was sculpted by the most unlikely of heroes. The series is the remarkable untold account of the extraordinary, but uncredited, street dancers who not only taught Michael Jackson "The Moonwalk" and other moves; but then went on to directly influence the greatest performers of our time. These are many of the same dancers appearing next to Michael on all his music videos. Today these artists remain largely mired in obscurity. However, their untold phenomenal influence on today's hip-hop and pop-music culture is unmistakable. Michael Jackson wasn't the only superstar whose performances were inspired from the original dance moves by these unheralded artists. What's more, the legacy of these dancers can be traced to the evolution of a street movement that began as far back as 1970. The series features never-before-told, behind-the-scenes stories from the dancers who moved in the middle of pop-music history. Beyond the Moonwalk also includes rare footage, music and performances from that era.
The Beyond the Moonwalk pilot has already won recognition as a nominee for Best Television Pilot at the Banff World Television Festival. Beyond the Moonwalk creator and director, David Christopher Loya states that "This production is a must-see, pop-culture odyssey that's more than the story of a street dance movement, it's the story of our lives."
"We're excited to be working with Vision4Media on this venture and feel that this is an important time to show the public some of the great memories that we have of Michael and his fellow performers." said Jonathan Hiltz, Vice-President and a principal of Hiltz Squared Media Group.
Hiltz Squared Media Group Inc. is an entertainment company that produces and distributes features, documentaries, television and new media. The company currently represents a library of over 350 titles and distributes to countries all over the world.
www.hiltz2.com
Vision4Media Entertainment combines the award-winning, creative talents of commercial director and filmmaker David Christopher Loya-Bojorquez with the executive skills and financial expertise of executive film producer Keith G. Myers. Driven by the Conscious Filmmaker® ethos, the company seeks to satisfy the growing audience demand for "media with meaning" and powerful entertainment.
www.vision4media.com
###