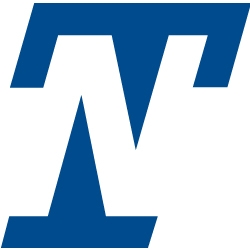 Rosemont, IL, November 01, 2011 --(
PR.com
)-- On October 10, TransNational opened a new sales office in the Tampa, FL marketplace. This growth has ushered in a great opportunity for expansion for TransNational, as well as new job opportunities for Tampa area residents.
Having a national presence since 1999, TransNational decided it was time to expand its sales force to accommodate its strong growth in the industry. With an extended sales force, TransNational can offer personal selling to another branch of the United States market and be better equipped to maintain a merchant-centric focus during expansion.
"The idea is to continue to offer the same premium service at an affordable rate, but now we are able to reach a larger portion of the market with our passionate sales staff," said Jae Haas, president of TransNational. "Finding the right people is key, but if we can keep this momentum going into the future, we look forward to establishing even more offices across the U.S."
With promises of corporate growth come exciting and new opportunities for those active in the job market. TransNational's Tampa office will create between seven and 10 full time jobs in the Tampa Bay area this year, with hopes to add more in the future.
"We are thrilled to make the move into Tampa, and even more excited to add additional team members to our already diverse workforce. Our employees work so well together, and we can't wait to share our fun and unique, yet effective, company culture with new employees," said Bob Miller, director of corporate recruiting at TransNational.
In 2010, TransNational was named a Chicago Tribune Top 100 Workplace. This annual report is based on surveys taken and submitted by the employees of Chicago-land companies. "We've always strived to be a workplace that takes care of our employees, enables them to succeed, and makes work fun," said John Pitzaferro, CEO of TransNational. "It's been exciting to see that recognized in the past, but right now we are looking forward to extending that reputation into the Tampa market and throughout the state of Florida."
Salespeople interested in advancing their career should contact Miller at (847) 655-1319.
About TransNational
A Chicago Tribune 2010 Top 100 Chicago Workplace, TransNational is a Merchant Service Provider and Independent Sales Organization with corporate headquarters located in Rosemont, IL. Founded in 1999 to be an ethical and full disclosure option in the Bankcard Industry, TransNational has enjoyed strong growth over the past decade. Recognized by Rolling Meadows, its former corporate headquarters location, as the 2009 Business of the Year, TransNational also maintains an A+ rating with the Better Business Bureau, and is a four time BBB Torch Award nominee for Marketplace Ethics. Merchant Service Providers provide credit card processing and financial services to businesses. They are also known as Credit Card Acquirers.
For More Information:
Kim Foster
Marketing Manager | TransNational
9600 W Bryn Mawr, 6th Floor
Rosemont, IL 60018
847.655.1300
kfoster@tnbci.com
###