CPX Interactive Selects AppNexus as Exclusive Ad Server
Digital advertising company moves to world-class, real-time ad platform to maximize cost efficiencies.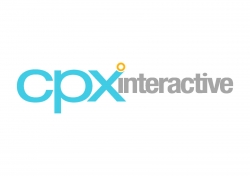 New York, NY, November 10, 2011 --(
PR.com
)--
CPX Interactive
, a digital advertising company and global distribution engine, and AppNexus, the world leader in real-time advertising technology, announced today that CPX has chosen
AppNexus
as its exclusive ad server in order to maximize operational and cost efficiencies for its clients. The new ad serving relationship with AppNexus, coupled with CPX's vast reach and expertise in data integration, targeting and campaign optimization, will enhance its ability to provide agencies and advertisers with increased performance and publishers with the most sophisticated yield management controls and monetization tools on the market.
Additionally, CPX was named as one of the inaugural app providers for AppNexus' groundbreaking new App Marketplace for the digital ad technology industry, also announced today at the AppNexus Summit. Through the AppNexus App Marketplace, CPX is building a customized reporting app to present relevant information to its multitude of publishers within the AppNexus Console user interface.
As a result of the exclusive ad server arrangement, AppNexus will provide CPX with its comprehensive suite of core ad infrastructure for buying and selling including ad serving, third-party data management and first-party data collection and support for more real-time and directly negotiated media campaigns.
"We are thrilled to announce our exclusive partnership with AppNexus and are extremely confident in its world-class platform to manage CPX's enormous reach of nearly two billion global impressions per day," said CPX CEO, Mike Seiman. "AppNexus has an incredibly scalable platform which can handle our rapidly growing ad serving and real-time bidding needs and, in allowing it to do so, we remain focused on our core competencies - designing and executing digital campaigns, driving the highest yield for our publisher partners and generating powerful and proprietary first-party campaign data."
CPX Interactive delivers 60 billion impressions per month to more than 300 million global unique users in 65 countries and is recognized in the online advertising sector as a top-tier ad network. Some of their more than 4,000 direct publishers include Accuweather, Beliefnet.com, Examiner, Free Online Games, myYearbook, Local.com and Publishers Clearing House. CPX Interactive also works with 300+ advertisers, globally, on both performance and brand initiatives alike in verticals ranging from CPG, automotive, travel and finance to entertainment, social, health and retail.
"CPX is one of the most innovative ad networks in the market, renowned as an early adopter of industry-leading technologies," said Brian O'Kelley, CEO and Co-Founder, AppNexus. "We look forward to helping the company continue to push boundaries and differentiate its business on top of the AppNexus platform."
About CPX Interactive
CPX Interactive is a digital advertising company and global distribution engine, creating end-to-end solutions for advertisers and publishers across the online display advertising landscape. CPX Interactive delivers 60 billion impressions to more than 300 million unique users in 65 countries every month. The company was named to Inc.Magazine's list of fastest growing privately held US advertising/marketing companies in both 2008 and 2009. For more information, visit
www.cpxinteractive.com
.
About AppNexus
AppNexus is the world leader in real-time advertising technology, serving the largest and most innovative buyers and sellers of online advertising, including Microsoft Advertising Exchange, Collective and Technorati Media. Led by the pioneers of the Web's original ad exchanges at Yahoo!'s Right Media and Google's DoubleClick, AppNexus offers the industry's most advanced technology platform that empowers companies to build, manage and optimize their entire online advertising businesses. Based in New York City, AppNexus is backed by an outstanding group of investors including Microsoft, Venrock, Kodiak Venture Partners, First Round Capital, Marc Andreessen, Ben Horowitz and Ron Conway. For more information, visit
www.appnexus.com
.
###
Contact
CPX Interactive
David Shay, EVP - Marketing
(212) 324-4940
http://www.cpxinteractive.com
http://cpxadnetworkblog.com
http://twitter.com/cpxinteractive

Contact