Fitness Pros John Spencer Ellis and Kelli Calabrese Offer Free Video Training from Fitness Fortunes Live Event
Sharing the secrets that they have shared with fitness pros around the world with a broader audience, John Spencer Ellis and Kelli Calabrese now offer a free video training on creating a fitness fortune online. The video was filmed at Fitness Fortunes and provides five key tips on creating a fitness fortune.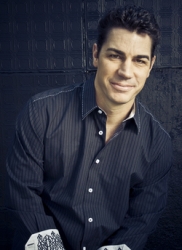 Rancho Santa Margarita, CA, December 17, 2011 --(
PR.com
)-- While not every fitness pro or trainer could attend the Fitness Fortunes conference in Dallas earlier this year, one of the event's highlights, "5 Essentials of Exercise Fortunes," is now being offered by John Spencer Ellis and Kelli Calabrese for free online.
The free online video focuses on the top five things that fitness pros can do to grow and succeed in their business, and includes topics such as specializing in a fitness niche, offering lifestyle programs, creating group camaraderie, pricing, surveying clients, demographics, personal growth and much more.
"With our combined 50 years of fitness experience and passion, Kelli and I love sharing our secrets of success with other personal trainers, group fitness instructors and coaches, so this video created the perfect opportunity for that connection," said Ellis, founder of John Spencer Ellis Enterprises, a fitness and personal development solutions company. "The keys to succeeding in this always changing industry today are connecting with others, having a great plan that incorporates social media outreach and, of course, sharing your passion for your niche with others."
The 50-minute online presentation focuses on:
-How to go from one-on-one to profitable group training;
-How to fine-tune your niche or specialty;
-How to understand if your "big idea" is moving you in the right direction;
-How to outsource your least favorite parts of the job.
"Whether it's a boot camp, a mind-body class, a mixed martial arts course or something else, you can have the business of your dreams with a little discipline, organization and preparation, and this video will take you in that direction," added Ellis.
To watch the online video, fitness pros can visit http://johnspencerellis.com/free-video-training-from-fitness-fortunes-live-5-essentials-of-exercise-fortunes-john-spencer-ellis-kelli-calabrese/ and click the play button.
About John Spencer Ellis Enterprises
John Spencer Ellis Enterprises is a solutions provider for fitness and coaching professionals around the world, providing education, turn-key business programs, coaching and resources for new and advanced fitness and coaching professionals. For more information about John Spencer Ellis Enterprises or to watch the free Fitness Fortunes Live video, please visit
http://johnspencerellis.com/free-video-training-from-fitness-fortunes-live-5-essentials-of-exercise-fortunes-john-spencer-ellis-kelli-calabrese/
###
Contact
John Spencer Ellis
949-589-9166
http://www.johnspencerellis.com

Contact