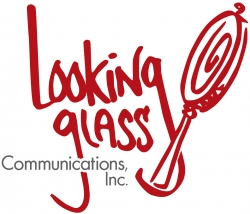 Raleigh, NC, December 01, 2011 --(
PR.com
)-- Waste Industries USA, Inc., (WI), a leading solid waste services company headquartered in Raleigh, N.C., since 1970, has named Looking Glass Communications, Inc., of Raleigh its agency of record for public relations and creative marketing. WI has relied on Looking Glass for branding and marketing support since 2007.
"We have worked with Megan Henderson and her team at Looking Glass for a number of years on communication initiatives and have been very pleased with the strategic counsel and creative implementation of programs," said Jim Auten, Waste Industries' vice president of sales and marketing. "The team's expertise has helped us build and improve our successful relationships with both customers and the public."
Over the past four years, Looking Glass has worked to create brand awareness for WI, including the development of logos, print and online tools. In May of 2011, Looking Glass helped WI launch North Carolina's largest landfill-to-gas program, Black Creek Renewable Energy.
"Our connection with our customers is a central part of our long-term plan," continued Auten. "Looking Glass has been key in creating regional campaigns, marketing programs and events that build that connection. As WI continues to grow and expand our footprint, Looking Glass will maintain a pivotal role in directing our external communications. We look forward to 2012 and beyond."
###