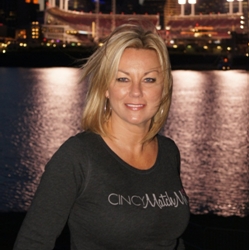 Cincinnati, OH, December 05, 2011 --(
PR.com
)-- Forget your typical dating site where you search through thousands of photos and profiles to find the person of your dreams and team up with CincyMatchMe.com where dating is a game.
That's right, you heard it here first. CincyMatchMe.com admits that dating is a game and they encourage all Cincinnatians, single or not to play along.
So what are they talking about you might ask? They are talking about the most exciting game that has hit Cincinnati in years. If your Bengals aren't keeping you happy, let CincyMatchMe.com cure your Sunday afternoon blues. Created by Cincinnati native, Tina Murawski, CincyMatchMe is looking for singles in Cincinnati to be part of an online series of games, fun, dating and adventure. From the online game, to local events, raising money for local charities and just getting out in the community, to have fun being Single in Cincinnati, CincyMatchMe has something for everyone.
"Dating today is a whole new ball game. I wanted to create an atmosphere of fun and excitement. I wanted to make dating easy, fun, and not so nerve racking. Then it hit me, why not make dating a game!" states Murawski.
So how is this a site for everyone, single or not?
CincyMatchMe.com is currently on the search for 12 beautiful, fun loving and adventurous women in Cincinnati who are interested in dating a young, handsome Bachelor for their new online dating game that launches in early January. It is a game of chance as 12 bachelorettes compete for the attention of one of Cincinnati's most eligible bachelors.
CincyMatchMe is similar to the concept of everyone's favorite dating show, you know the one, but with a twist. Cincinnatians get to choose who goes and who stays. Their bachelor is at your mercy and is begging you to help him find the woman of his dreams.
Searching for Singles tonight at PLAY
If you are out tonight be sure to stop by PLAY in downtown Cincinnati and help us select the first set of bachelorettes to be part of the Winter Series. Do you think you have what it takes to win the heart of Cincinnati? All single women are invited to try out to be a contestant. Auditions start at 8:30PM tonight. Guys, if you are looking for love in all the wrong places, stop by PLAY tonight and see what CincyMatchMe has in store.
For more information visit CincyMatchMe.com or visit them on Facebook.com/CincyMatchMe.
###