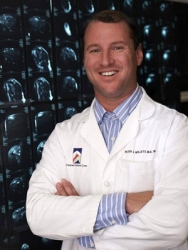 Vail, CO, December 13, 2011 --(
PR.com
)-- Dr. Peter J. Millett,
shoulder surgeon Vail, Colorado
and sports medicine specialist with The Steadman Clinic, was recently named Chair for the American Shoulder and Elbow Surgeons Open Program for their Annual Meeting that is set to take place in 2013. The American Shoulder and Elbow Surgeons (ASES) Association is the premier organization that is comprised of shoulder and elbow surgeons from around the world whose primary focus is to foster and advance the science and practice of shoulder and elbow care.
The ASES meeting for 2013 is scheduled to take place in March 2013 in Chicago, IL. During this meeting, shoulder and elbow specialists will gather to discuss new surgical procedures, techniques, and scientific research that will advance the filed. The meetings are also used as a forum where physicians can collaborate to improve overall treatment in this specialty.
Only the top specialists in orthopedic shoulder and elbow surgery are invited to join ASES. Dr. Millett, a partner and head of shoulder surgery at The Steadman Clinic, will chair the annual meeting. "It is a great honor for me to serve as program chair for this meeting. ASES is the premier organization for shoulder and elbow surgery, and I look forward to a great venue and am sure this will be a top level educational opportunity for all who attend!" said Millett.
Dr. Millett was listed as one of the best orthopedic surgeons in the country and ranked in the top 1 percent of his specialty by the prestigious U.S. News and World Report. He was also recognized as one of the country's most " Outstanding Shoulder Surgeons and Specialists" according to a recent Becker's Orthopedic & Spine Review report.
His focus includes advanced shoulder arthroscopy, shoulder replacement surgery, as well as complex and revision shoulder surgery. As a Research Director of the Steadman Philippon Research Institute, Dr. Millett has made significant advancements in arthroscopic shoulder surgery, most notably, the CAM procedure he developed for shoulder arthritis treatment.
###