Spring Storms May Not Be the Only Culprit Tied to Hard Drive Failure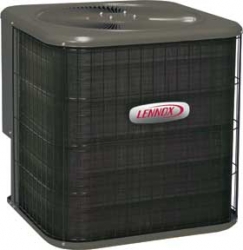 St. Louis, MO, May 02, 2007 --(
PR.com
)-- ESS Data Recovery, the worldwide leader in professional data recovery services from damaged hard drives, announced today that hard drives may have an unlikely foe this Spring - air conditioners.
"On average we see a 20% increase in failed hard drives hitting our lab in the summer as in the winter," ESS Data Recovery, Inc. President Benjamin Carmitchel says. "We also see a seasonal change in the types of problems hard drives experience. In the warmer months, we diagnose far more electronic-related issues. From surveying some of our customers, we've found that power surges caused by air conditioners may play a significant role in the springtime increase."
Home cooling systems can increase the electricity usage in a house by 50%, and this additional strain can cause dangerous power surges and outages that damage computers.
To avoid hard drive data disasters, ESS recommends that computer users take simple precautions during Spring and Summer months:
1. Keep your computer plugged into an uninterruptible power supply (UPS). With a UPS, you don't have to worry about brownouts and blackouts which are more likely during warmer months.
2. Turn off and unplug your computers during thunderstorms. There no point in risking working through a 15 minute spring storm when it could potentially cost days in lost productivity if a data recovery service is needed.
3. Make sure your computer has adequate ventilation. Hard drives can fail due to an excess amount of heat, but this can be avoided by simply removing items that may be blocking the ventilation, such as notebooks or other objects stacked on the top and sides of a computer.
4. Back up your data. The only way to be completely prepared is to make sure that you've got a good backup of your important data; that way, a failed hard drive is merely an inconvenience rather than a more serious issue. There are many backup programs available, but the most versatile is Prosoft Engineering's "Data Backup 3," a cross-platform program that's simple, easy to use, and very powerful.
For more Spring and Summer maintenance tips, computer users are invited to visit ESS Data Recovery's website at
www.essdatarecovery.com.
###
Contact
ESS Data Recovery, Inc.
John Krane
1-800-237-4200
www.essdatarecovery.com
Ph. 618.654.3553 ext. 241

Contact