Lexington Social Media Company Launches First Custom Facebook Photo Gallery Tab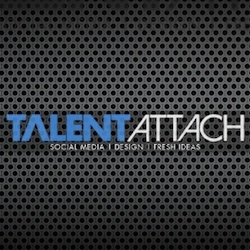 Lexington, KY, December 17, 2011 --(
PR.com
)-- Talent Attach of Lexington KY, the leading provider of social media design, development and marketing services in Kentucky, has announced the release of the first customized Facebook photo gallery tab. This photo gallery tab enables brands to showcase their products, events, employees and overall brand in a way that their competition cannot, unless they reach out to Talent Attach.
See the Photo Reel in action on Brandon Knight's Facebook Fan Page:
https://www.facebook.com/OfficialBrandonKnight
"We are always the bleeding edge in social media design and development -- we are culturally relevant designers/marketers and we leave the cutting edge to the ones who use our ideas," said Tim Savage, company Founder & CEO.
"This was exciting to work on, and I love that Facebook has opened their development environment to iFrames. We now have the freedom to create some really cool, interactive tabs that we hadn't seen around before - especially for local brands - which opens up some unique opportunities," said Kent Kobayashi, Lead Web Designer.
"The most important thing for us at Talent Attach is to focus on creative, forward-thinking ideas that allow us to market our clients' Brands in new and exciting ways. Nowadays, social media is the ultimate medium to showcase a Brand's 'personality' in a way that traditional advertising could never offer," said Steven Gammon, Director of Operations.
Talent Attach will continue to develop new Facebook marketing & design ideas, always trying to discover what can make a significant impact in social media. The first brands to showcase their new technology are former Kentucky Wildcat & current Detroit Piston's point guard, Brandon Knight, and WKYT news television journalist, Andy Cunningham.
Contact for Additional Information:
Steven Gammon
Director of Operations
Talent Attach
859-312-2186
###
Contact
Talent Attach
Steven Gammon
859-312-2186
facebook.com/talentattach

Contact