HungryFlix.com Inks Content Deals, Provides Online Distribution for Film Festivals
HungryFlix.com inks content deals that increase distribution to Apple TV. The web startup is also opening its platform to allow film festivals to provide online distribution at no cost.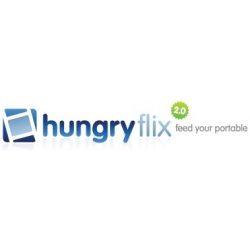 Caldwell, NJ, May 04, 2007 --(
PR.com
)-- HungryFlix.com today announced a new content distribution deal with Tempe DVD, a leading distributor of independent horror films.
Tempe has provided ten independent films in high resolution 640x480 MPEG4 format to HungryFlix.com for online distribution as digital downloads. All files support playback on Apple TV, fifth generation iPods and on computers running iTunes.
Consumers can purchase the Apple TV versions of classic B-Movie horror flicks from HungryFlix.com with prices starting at just $3.99.
HungryFlix.com CEO Brian Andrews said, "We are thrilled to provide independent producers and filmmakers with online distribution to the Apple TV. Independents now have the power to distribute their content to multiple devices at basically no cost. We feel that the benefits of this new model can not be understated and we look forward to more content partnerships."
The site continues to add great content from individual filmmakers and video producers as well. Movie fans can now find "The Prisoner", an independently produced forty minute short film shot in High Definition and formatted for Apple TV. Written and directed by Alex Cristo and produced by Paul Cristo, "The Prisoner" is an engaging film that follows a cocky researcher who fights off madness as he studies a sinister and frightening prisoner held captive in a middle-of-nowhere American church.
"'The Prisoner' is proof that independent films delivered to Apple TV can match the production value and quality of any other content out there today. This is an independent film, shot in HD and delivered to widescreen TVs via Apple TV. It is very exciting," Andrews said.
HungryFlix.com has also announced that its online distribution platform is now open to film festivals looking to add digital downloading to their offerings.
The web startup will provide all hosting, bandwidth and payment processing for the film festival. The site's standard profit sharing model in which profits will be split between the content provider and the online distributor will apply.
Andrews added, "By using our platform for online distribution, any film festival—even a small local festival—can now be international. This can be a great additional marketing source for the festival and more importantly, the filmmakers. It truly is a win-win scenario."
Film festival organizers can contact HungryFlix.com for more information at info@hungryflix.com
Hungryflix.com is online at www.hungryflix.com.
Contact:
http://www.hungryflix.com
info@hungryflix.com
###
Contact
HungryFlix
Brian Andrews
201-452-2602
www.hungryflix.com

Contact