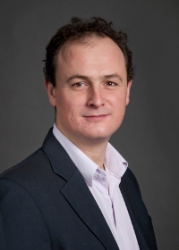 Manchester, United Kingdom, January 11, 2012 --(
PR.com
)-- Research Now, the leading global online sampling and data collection company, is implementing Intuitive Dashboards by Intuitive Business Intelligence, to provide clients with access to up-to-date advertising campaign data collected using Research Now's ADimension® technology powered by Quantcast.
The advanced dashboard software integrates seamlessly with ADimension® technology – a comprehensive online effectiveness measurement tool that was launched in 2011 – and enables clients to benefit from an enhanced, visual dashboard view of their online advertising campaigns, including detailed demographic data of respondents and their opinions, attitudes and behaviour. Research Now is implementing Intuitive Dashboards across the United States, the United Kingdom, Germany, France, Canada, Australia and New Zealand.
"Our goal is to enable our clients, particularly media organisations, to make more effective and timely decisions by utilising our suite of media solutions," said Miles Worne, Chief Strategy Officer at Research Now. "After looking at several dashboard systems, we concluded that Intuitive Dashboards was the best fit for our offering. Intuitive Dashboards gives our clients a competitive advantage by providing an actionable viewpoint of online ad effectiveness, and enables clients to focus on making faster decisions to evaluate their ad campaigns."
Intuitive Dashboards offers advanced security features, which enable Research Now to protect confidential client data; and because it runs in a browser, it provides sophisticated functionality from a central location. Additionally, it has the capacity to scale to a large number of concurrent users without performance degradation.
Edward Smith, Technical Director of Intuitive Business Intelligence Ltd stated, "I'm pleased to welcome Research Now to our rapidly-growing list of market research, media and marketing clients. Their investment in Intuitive Dashboards enables them to replace static campaign reports with real-time, customisable reports, ensuring that Research Now continues to deliver a first-class, innovative service to all their clients."
Continued
Notes to Editor
About Intuitive Business Intelligence and Intuitive Dashboards
Intuitive Business Intelligence Limited is a rapidly-growing technology innovator in the field of Business Intelligence (BI) software solutions. Their products enable organisations to save time and money by making faster, more accurate decisions based on the wide-ranging data sources and systems that already exist within their business. Their flagship product, Intuitive Dashboards, empowers users with a single, consolidated, real-time view of critical business information, combined with proactive alerts to potential shortfalls in performance against the client's most important metrics and KPIs.
About Research Now
Research Now is the leading global online sampling and online data collection company. With over 6 million panelists in 38 countries worldwide, Research Now enables companies to listen to and interact with real consumers and business decision-makers in order to make key business decisions. Research Now offers a full suite of data collection services, including social media sampling, and operates the Valued Opinions™ Panel and e-Rewards® Opinion Panels. The company has a multilingual staff located in 22 offices around the globe and has been recognised for four consecutive years as the industry leader in client satisfaction.
For further information, contact:
Carrie Hamer
Marketing Manager, Intuitive Business Intelligence
e: carrie.hamer@intuitivebi.com
t: 07554 881717
Heather Milt
Manager, Public Relations, Research Now
e: hmilt@researchnow.com
t: +1-206-200-8207
###