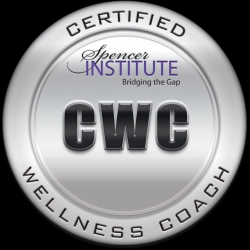 Rancho Santa Margarita, CA, January 25, 2012 --(
PR.com
)-- A wellness coach can address job issues, physical issues, emotional issues, spiritual issues, environmental issues and more, working in a holistic career path that's designed to help others live better, richer lives. Anyone interested in pursuing work as a health and wellness coach can now turn to The Spencer Institute's Wellness Coach Training site at http://www.wellnesscoachcertification.com/ to learn more about options available to health and wellness coaches.
The website offers information on various health and wellness coaching careers, certifications, education and more. In addition, it offers a free supplement to wellness coaching, The Ultimate Life Coach Business Book: The Last Book You'll Ever Need for Your Life Coaching Business online at http://www.wellnesscoachcertification.com/.
"We offer a complete range of wellness and life coaching resources for aspiring coaches as well as current health and wellness coaches looking to grow or enhance their business," said Dr. John Spencer Ellis, CEO and president of The Spencer Institute and creator of the Wellness Coach Certification program. "With online, self-paced programs that focus on skills, knowledge and values required to be a top-notch health and wellness coach, our certifications help wellness coaches set up successful businesses that can make a genuine difference in their clients' lives."
The Spencer Institute's online certification offers a client-centered approach to wellness which focuses on the foundations of wellness, one-on-one and group coaching dynamics, marketing a health and wellness coaching business, understanding behavior change, emotional and physical wellness, wellness coaching models, special populations and more. The website also offers more information and links regarding the best training for health and wellness coaching, career paths and degrees in the health and wellness fields.
About the Spencer Institute and Wellness Coaching Certification
Founded by Dr. John Spencer Ellis, an international leader in wellness coaching, personal development and fitness, The Spencer Institute offers life coaching, holistic education, nutrition coaching, sports psychology and wellness training certification programs delivered in online and distance learning formats that are designed to provide a step-by-step blueprint to success. The programs were developed to help people find the career of their dreams while helping others live better lives. For more information about the Spencer Institute or the online wellness coaching certificate programs, please visit
http://www.wellnesscoachcertification.com/
###