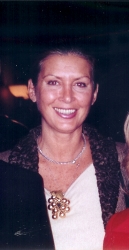 Las Vegas, NV, May 09, 2007 --(
PR.com
)-- Michael Krafft, CEO and Managing Partner, M&AMG announced today that Carole Kealy was named Director of Partner Relations for M&A Media Group. As a principal in the company, Carole will direct all marketing and communications initiatives on behalf of the firm; furthermore, she will act as a liaison between investment partners and client companies involved in the future of new media with disruptive technologies in broadband including filmed entertainment; production finance & libraries and other content rights such as scripted, sports, music, reality, factual and kids programming.
In this role, she reports directly to the founder and CEO Michael Krafft, a Metromedia veteran under John Kluge as a major corporate entity under his auspices. M&AMG is a leading investment advisory firm dedicated to creating and expanding successful ventures in the media, entertainment and communications industries.
"Carole demonstrates an enviable resolve and enthusiasm in rendering our company invaluable assistance in locating and developing relationships, preparing acquisition memoranda; resulting in establishing a network of contacts within the government, foreign diplomatic circles, foreign investors and professional business associations with ethics and integrity. Unequivocally, a valued team player," stated Mr. Krafft.
"I am proud to be associated with my new colleagues whom are industry luminaries; Tom Grams co-founder of the cable network, ZDTV for Ziff Davis, which was sold to Paul Allen and became TechTV; Peter Hamilton former executive with CBS Enterprises responsible for international business development," said Carole Kealy.
Previously, Carole Kealy acted as a senior consultant to many successful media and education companies including Knight Ridder, Imagine Media, Kaplan Learning Systems, PolyGram, ESPN, Excite@Home and the Education Foundation of San Francisco.
Carole Kealy was one of the first employees of A&E and Lifetime Cable Networks; where she held a variety of management positions throughout a decade. She was a member of the launch team that started the original ARTS programming service and moved on as Director of Sales, successfully helping to reposition the network as Arts & Entertainment.
Additionally, she served as Director of Marketing and in her last position, Director of Community Development, she created numerous legislative advances enhancing the image and positioning of cable television, apart from other competitive companies in a deregulated industry environment. She served as corporate spokesperson at local, regional and national regulatory telecom meetings and television appearances citing significant research studies developed under her aegis supporting media literacy. Carole launched Cable in the Classroom, a national project that was incorporated into 14,000 schools nationwide, grades K-12.
The project won numerous industry accolades and was awarded at the White House by Barbara Bush during her administration.
About Carole Kealy: Originally from New York, Carole Kealy now resides in San Francisco and is an active member of the social, media and political landscape. She contributes to Mayor Gavin Newsom and Assemblyperson Fiona Ma administrations and campaigns. Carole mentors schools on media literacy throughout the bay area.
Contact Information:
Michael A. Krafft
CEO and Managing Partner,
M&A Media Group
206.877.2460
michael.krafft@mamediagroup.com
www.mamediagroup.com
###