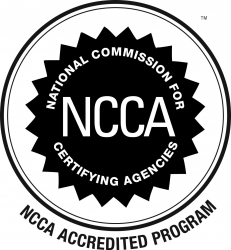 Rancho Santa Margarita, CA, February 09, 2012 --(
PR.com
)-- Helping more people become personal fitness trainers and coaches, the National Exercise & Sports Trainers Association (NESTA) is now offering its online exams and certifications across the globe. NESTA exams were previously only available in North America.
The new online exams in other countries are made available by Prometric Services, the leading global provider of comprehensive testing and assessment services. Tests can be both scheduled and confirmed online.
Unlike most other personal training certification programs, NESTA offers a four-year certification and accreditation through the National Commission for Certifying Agencies (NCCA), rather than a typical two-year certification. Likewise, the NESTA program is accepted globally and incorporates science, application and business skills for a wide variety of personal training career paths and jobs.
"We are thrilled to broaden our borders and horizons and offer NESTA training on a more global level, allowing even more people to pursue the career of their dreams and become successful personal trainers," said John Spencer Ellis, founder of NESTA and John Spencer Ellis Enterprises, a leading national fitness and personal development solutions company. "We are also proud that our certifications incorporate solid science and application as well as the business and marketing skills and know-how required to excel in the industry today."
The NESTA Personal Fitness Trainer certification includes interactive personal training education, online training videos, downloadable information on demand, review questions for the personal training exam and more. In addition, the certification is recognized and accepted by many leading health clubs and organizations in the United States and abroad.
"No matter where you are located, you can now enroll in the NESTA Personal Fitness Trainer Certification program and enjoy education, new ideas and a top-notch certification and personal trainer exam," added Ellis.
About the National Exercise & Sports Trainers Association (NESTA) and the Personal Fitness Trainer Certification
Since 1992, the National Exercise & Sports Trainers Association (NESTA) has been a leader in innovative solutions for fitness, nutrition and wellness professionals, as well as club owners. Founded by John Spencer Ellis, NESTA now has more than 55,000 members in 55 countries, and it is one of the largest fitness associations in the world, as well as the fastest growing association of its kind in the United States. For more information on NESTA or the Personal Fitness Trainer certification and exam, please visit
http://www.nestacertified.com/personal-fitness-trainer-certification/
###