Indiana CPA Society Collaborates with IASeminars to Offer IFRS Training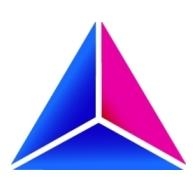 Washington, DC, March 08, 2012 --(
PR.com
)-- The Indiana CPA Society, the only statewide professional association representing CPAs in Indiana, announces that it is collaborating with IASeminars, an independent global provider of training on International Financial Reporting Standards, to jointly offer a comprehensive range of IFRS-related programs.
"We're very excited to be working with IASeminars to extend our IFRS training opportunities to our members, especially as the demand for IFRS training will likely increase as the profession moves more toward global reporting standards," said Stacey Wilson, Senior Manager-Professional Development at INCPAS. "As a professional membership organization serving over 7,000 members in Indiana, this partnership will allow us to offer our members a variety of courses to help them sharpen their IFRS skills."
"IASeminars is proud to work with INCPAS to deliver IFRS training solutions to their members and others," said IASeminars CEO Marc Gardiner. "Our experience gained in this field over the last 10 years by training some 13,000 professionals worldwide will be invaluable to those approaching IFRS for the first time."
IASeminars offers over 100 different international accounting topics in some 40 cities around the world. By collaborating with IASeminars, the Indiana CPA Society will offer its members additional professional development opportunities on a topic that is expected to attract considerable interest.
INCPAS members will receive a 10 percent discount on their total order for any public seminars (both live and online) purchased from IASeminars. To learn more about the IFRS courses being offered and the INCPAS discount, visit http://www.iaseminars.com/en/indianacpasociety.html.
About Indiana CPA Society
Currently, more than 7,000 CPAs in public practice, industry, government and education are members of the Indiana CPA Society. INCPAS serves the public interest as well as its members. Its members are required to abide by the CPA profession's code of conduct. INCPAS members also receive access to quality educational programs provided by the Society, resources that enable them to better perform their job functions, and peer networking for information sharing that broadens their skills and knowledge base. Indiana CPA Society members are the most highly qualified and competent CPAs in Indiana. Make sure your CPA is a member of the Indiana CPA Society.
About IASeminars
IASeminars (http://www.iaseminars.com) has established itself over 10 years as one of the world's leading independent providers of international accounting seminars. With offices in London & Washington DC, it offers several hundred public courses each year on five continents (as well as online) covering the latest IFRS and US GAAP technical topics. IASeminars events attract thousands of senior participants from around the world who are taught by an international faculty of expert instructors in several different languages.
Contact:
Jenifer Groth, APR, Indiana CPA Society
Phone: (317) 726-5010
Fax: (317) 726-5005
E-mail: jgroth@incpas.org
Contact:
Zsuzsi MacPherson, IASeminars Inc.
Phone: (888) 430-4377
E-mail: zmacpherson@iaseminars.com
###
Contact
IASeminars Ltd
Zsuzsi MacPherson
888-430-4377
www.iaseminars.com

Contact