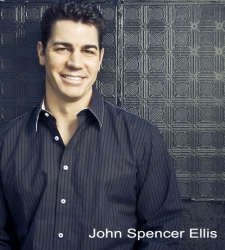 Rancho Santa Margarita, CA, April 26, 2012 --(
PR.com
)-- Discussing his new book, "Treadside Manner: Confessions of a Serial Personal Trainer," renowned personal trainer Greg Justice shares his top tips for personal trainers interested in building their business in this free online interview with John Spencer Ellis.
Justice has spent more than 46,000 hours working with personal training clients over 30 years; his average client has worked with him for more than 20 years. He has served as a conditioning coach at the collegiate level, and with the Kansas City Chiefs NFL team, and opened AYC Health & Fitness in Kansas City in 1986.
"I still have the same passion, the same energy and the same excitement every day when I get up. I think that our clients see that," Justice said, encouraging a focus on building and maintaining relationships.
The free online interview covers topics including personal and professional relationships with clients, lessons from the past three decades, learning from mistakes, business growth, hiring other personal trainers and structuring a business, creating new programs, healthy competition and more.
"I like to say that cool people tend to hang out with other cool people, so if you start gravitating towards and attracting that ideal client, you will, by default, get more of those good people over time," said Ellis, founder of John Spencer Ellis Enterprises, a personal development and fitness solutions company. "Greg is a legend in the personal training business, recognized nationally for his hard work, commitment and expertise, so we're thrilled to feature him in this new video and share information on this great book as well."
"Treadside Manner: Confessions of a Serial Personal Trainer" is now available for online order on amazon.com
In addition, the free online interview of Justice is currently available at http://johnspencerellis.com/fitness-business-coach-start-a-personal-training-business/.
About John Spencer Ellis Enterprises
John Spencer Ellis Enterprises is a solutions provider for fitness and coaching professionals around the world, providing education, turn-key business programs, coaching and resources for new and advanced fitness and coaching professionals. For more information about John Spencer Ellis Enterprises or to view the free online video interview of Greg Justice, please visit
http://johnspencerellis.com/fitness-business-coach-start-a-personal-training-business/