Fitness Fortunes Personal Trainer Coaching Program Now Includes Free Copy of Top-Rated "The Wellness Code" Book
The Fitness Fortunes coaching/marketing program for personal trainers now includes a free copy of "The Wellness Code" book. The mentoring program can help personal trainers enhance their business.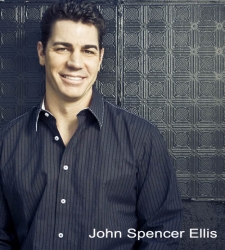 Rancho Santa Margarita, CA, March 23, 2012 --(
PR.com
)-- Personal trainers who want to make a fortune in the fitness business need to employ a combination of business savvy, physical skill, marketing outreach and overall understanding of the fitness and wellness industry. To that end, the unique Fitness Fortunes business coaching, mentoring and marketing program now includes a free copy of "The Wellness Code: Your Ultimate Guide to Health, Fitness and Nutrition." The brand-new book, co-written by founder of Fitness Fortunes John Spencer Ellis, was ranked #1 in two key Amazon health and wellness categories in its first week.
In addition, the fitness mentoring program includes easy-to-follow, step-by-step videos on succeeding in the fitness industry as well as a variety of other bonuses for personal trainers and fitness pros interested in boosting and building their fitness business.
"When you have a holistic understanding of what it takes to truly be a success as a personal fitness trainer, everything starts to fall into place. This book offers the latest information on fitness and wellness trends, lifestyle programs and advice, nutrition and much more, so we're thrilled to make it a part of Fitness Fortunes," said Ellis, creator of Fitness Fortunes and founder of John Spencer Ellis Enterprises, a fitness and personal development solutions company. "This is the only program where I offer my personal assistance and advice on setting up, launching and running a successful fitness business, and I genuinely enjoy helping personal trainers, boot camp instructors, coaches and others make more money in less time with this program."
In addition to "The Wellness Code" book, the Fitness Fortunes program includes several other bonus features: the Kung-fu Fitness training program, the Outdoor Fitness Trainer program and all episodes of Personal Trainer TV. Available for just $1 for the first month, Fitness Fortunes is available online at
www.fitnessfortunes.com
.
In particular, Fitness Fortunes focuses on the ins and outs of fitness business systems, marketing strategies, personal celebrity branding, social media outreach, video marketing, TV and radio media training, sales techniques and more.
About John Spencer Ellis Enterprises
John Spencer Ellis Enterprises is a solutions provider for fitness and coaching professionals around the world, providing education, turn-key business programs, coaching and resources for new and advanced fitness and coaching professionals. For more information about John Spencer Ellis Enterprises please visit http://www.johnspencerellis.com.
Contact
John Spencer Ellis Fitness & Personal Development
John Spencer Ellis
949-589-9166
http://www.johnspencerellis.com

Contact