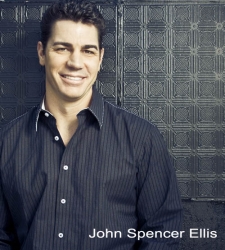 Rancho Santa Margarita, CA, March 21, 2012 --(
PR.com
)-- If 1 in every 25 people are sociopaths, according to Dr. Martha Stout, a clinical psychologist at Harvard Medical School who wrote "The Sociopath Next Door," then chances are, you've encountered a few in your life. From reality TV to bad dates to unethical salespeople, sociopaths do live next door or down the block or around the corner, so it's important to understand what makes a sociopath and how to handle them. Personal development and fitness expert John Spencer Ellis offers some illuminating warnings and recommendations on his blog at http://johnspencerellis.com/is-your-guru-or-anyone-in-your-inner-circle-a-sociopath/.
"While this topic is a little different than the more positive aspects of health, fitness, wellness and personal development I typically blog about, I think it's a really important one. Sociopathic people can be manipulative and dangerous, so you need to learn how to identify them and how to handle them," said Ellis, founder of John Spencer Ellis Enterprises, a fitness and personal development solutions company. "The crazy thing about sociopathic people is that they will have you believing that you are the crazy one, so you really have to learn to pay attention and listen to your gut."
If someone exhibits three or more of the following characteristics, they might be a sociopath: antagonistic, callous, impulsive, pathological liar, lack of or shallow emotions, exaggerated sexuality, excessive boasting, glib, manipulative, secretive and paranoid.
Ellis recommends the following steps for dealing with a sociopath in your inner circle:
Listen to your gut. If it's telling you to stay away from someone, pay attention.
Do your own research. If a coach, mentor or guru comes across a manipulative or slimy, stay away. Don't just listen to their boasting or testimonials.
If someone seems to have befriended you for their benefit only, take a closer look at the relationship.
If everyone else in your organization strongly dislikes one person, you should probably get rid of them.
Do not try to help or fix them.
The blog offer more example of well-known sociopaths and advice for staying clear of manipulative people. In addition, Ellis' blog regularly offers personal development, fitness and wellness advice.
About John Spencer Ellis Enterprises
John Spencer Ellis Enterprises is a solutions provider for fitness and coaching professionals around the world, providing education, turn-key business programs, coaching and resources for new and advanced fitness and coaching professionals. For more information about John Spencer Ellis Enterprises or sociopathic behavior, please visit
http://johnspencerellis.com/is-your-guru-or-anyone-in-your-inner-circle-a-sociopath/