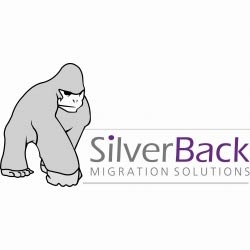 Las Vegas, NV, May 22, 2007 --(
PR.com
)-- SilverBack Migration Solutions has successfully completed a major data center move for ZANTAZ, Inc., a leading content archiving and electronic discovery company based in Pleasanton, CA. The new 9,000-square-foot data center build-out covered the migration of 1,200 devices, including corporate IT, engineering development, quality assurance, operations, networking and audit infrastructures and three tape labs, and was executed flawlessly over several weekends, with no downtime for customers to contend with during business hours.
With a rapidly expanding client base of 1,000-plus companies and a tremendous volume of archived electronic data , ZANTAZ had outgrown its corporate headquarters and needed to move into a much larger facility and data center. During initial planning, ZANTAZ' IT management team brought in the experienced industry specialists from SilverBack to consult on the design and build-out of the new facility, which features state-of-the-art environmental controls and high availability, fully redundant systems. SilverBack also acted as a liaison between IT and finance, coordinated all vendor efforts and managed subcontractor activities.
"Given the extremely complex nature of our data center migration, finding a vendor that could team with ZANTAZ personnel to plan and move our equipment and services with near-zero downtime and minimize business risk was of major importance to us," explained Don Small, senior director of Information Systems and Technology for ZANTAZ. "We wanted a vendor that was highly experienced in multi-faceted data center migrations, price competitive, able to work in strictly controlled maintenance windows, and could meet our high security requirements. SilverBack was a clear choice. They not only met all of our criteria, but have a proven track record of success in large-scale data center migrations."
"Migration of equipment is fairly straightforward, but migration of critical customer services requires extensive planning, in-depth knowledge of the systems being moved and clear communication between all parties involved," noted Kenneth Jamaca, founder and president of SilverBack Migration Solutions. "We understand that our clients run the risk of losing credibility and customer satisfaction if any element of their data center migration isn't executed flawlessly. Our number one goal is to make the transition as seamless as possible, so that end users aren't inconvenienced for even a second."
Once the migration was completed, each component and service was validated for connectivity and correct operation in the new environment. ZANTAZ' Small noted that after the migration, typical comments from end users were "when are you moving into the new data center?" and "how did you do that with no downtime?"
About SilverBack Migration Solutions
SilverBack Migration Solutions is a world class provider of data center migration services for enterprise customers. With end-to-end planning, vendor coordination, staffing and execution, SilverBack's full-scale, seamless solutions enable clients to focus on their core business, not on multi-vendor management. Their key services include: fully managed datacenter migrations (MDCM), technical project management, datacenter engineering and continuity of business planning. Headquartered in Northern California, SilverBack Migration Solutions has operations throughout the U.S. More information is available at www.teamsilverback.com.
###