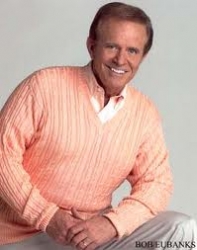 Chicago, IL, March 16, 2012 --(
PR.com
)-- America's Greatest Game Shows starring Bob Eubanks, Jamie Farr & Chuck Woolery announces the "Premier" launch of the National Touring Show!
Date: Wednesday, March 21, 2012
Time: 7:00pm
Location: Mother McAuley High School Theatre
3737 W. 99th Street
Chicago, IL 60655
Doors Open: 6:30PM
RSVP: kaitlyn@americasgreatestgamehows.com by Monday, March 19th 5:00pm
Southside Game Show Producer, Jimmy Richards, announces the launch of America's Greatest Game Shows, starring Game Show Legends Bob Eubanks, Jamie Farr & Chuck Woolery, who deliver an unforgettable interactive experience, based on versions of The Newlywed Game, Let's Make a Deal, The Gong Show, Card Sharks, Love Connection, Name That Tune and many more. With this premier America's Greatest Game Shows begins its traveling tour to Casinos, Performing Arts Centers, Cruise Ships, Conventions, Corporate America and Fairs & Festivals throughout the United States and Canada.
Richards, who has produced, "The $250,000 Game Show Spectacular", has already taken a live game show to over 150 casinos throughout the United State and Canada, including a long run at the Las Vegas Hilton. To Richards's credit, he has also produced Sammy Davis Jr. "The Ultimate Entertainer" and "The Ray Charles Animatronic Singing Doll".
Richards has chosen his grass roots affiliation with Mother McAuley High School Theatre to host this Premier. "It's the perfect location to bring Hollywood to a stage that has always been Hollywood to me," says Richards who has performed on that very stage along with his three daughters Kaitlyn, Jenna & Breanna. Also exciting to Richards is to have friend and theatre major, Jeanne Brown, as the Assistant Producer, who has performed on the McAuley stage as well. Richards continues excitedly "Finally, the moment has arrived for me to introduce my friend & partner, Bob Eubanks, our Cast (Randi Harvey & Richard Clark), and our new Production Manager, (Trace Eubanks) to the Friendly Southside of Chicago."
If you have ever wanted to be a contestant on one of your favorite TV Game Shows in Hollywood…now is your chance at America's Greatest Game Shows "Live on Stage and starring Bob Eubanks" at Mother McAuley High School Auditorium. The audience at this premier, anyone 18 years or older, will have their chance of winning over $2500 in cash and prizes…. plus a Chance To Win $100,000 on that very stage at Mother McAuley High School on Wednesday, March 21st. If you are interested in attending, please email to kaitlyn@americasgreatestgameshows.com.
These Complimentary Tickets will be available on a first come first serve basis and please respond promptly by Monday, March 19th, 2012 at 5:00pm.
"I am truly looking forward to seeing everyone and anyone there and hope everyone has a great time," says Richards.
For more information contact:
Stefanie Johnson, Director of Media Relations
702 505-5547 sjohnson@banderaconsultants.com