CareOne Introduces Innovative Orthopedic Rehabilitation Service
Concierge Approach Designed to Reduce Worries Surrounding Orthopedic Surgery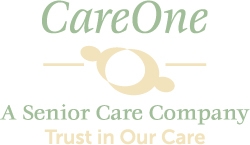 Fort Lee, NJ, March 17, 2012 --(
PR.com
)-- CareOne, the Senior Care Company, has now made its Concierge Orthopedic Program available to patients at CareOne at The Highlands, CareOne at Dunroven, CareOne at Livingston and other centers throughout New Jersey. The program is designed for seniors and others facing orthopedic surgery, and provides a full range of rehabilitation arrangements from pre-surgery through post-hospital rehabilitation services.
The CareOne Concierge Orthopedic Program includes pre-surgical reserving of patient rooms, including choice and style of room; pre-surgical visits to the center to meet therapists and nurses; in-hospital consultation from a CareOne Transition Specialist to ensure that all medical information is transferred accurately; and pre-admission insurance clearance for a stay at a CareOne center. The CareOne Concierge Orthopedic Program also includes pre-surgical orthopedic care information so patients and their families can understand the surgery and the rehabilitation process; coordination of follow-up visits with the orthopedic surgeon; and pre-discharge home assessments.
"Patients and their families have enough to worry about when they are facing orthopedic surgery," commented Tim Hodges, Director of Community Relations for CareOne. "The Concierge Orthopedic Program allows them to focus on the surgery itself, and let CareOne Transition Specialists handle the remaining details."
CareOne offers therapy programs seven days a week at all of its locations, so rehabilitation is not interrupted and can proceed at the most rapid possible pace. CareOne is chosen for post-hospital rehabilitation care more than any other provider in New Jersey, according to a 2010 report from Health Care Market Resources.
"We believe that the CareOne Concierge Orthopedic Program will not only be popular," added Hodges, "but by removing stress and concerns from the patient and family, will actually lead to quicker recovery and better outcomes."
For more information on the CareOne Concierge Orthopedic Program, patients can call 877-99-CARE1 or visit www.care-one.com.
CareOne is a family-owned Senior Care Company with more than 45 years of health care experience, CareOne operates 29 centers throughout New Jersey including CareOne at Hamilton, CareOne at Valley, CareOne at Livingston and CareOne at Pine Rest.
Contact
CareOne
Tim Hodges
732-213-5231

Contact