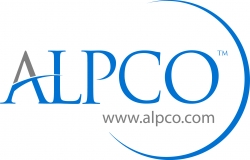 Salem, NH, March 20, 2012 --(
PR.com
)-- ALPCO Diagnostics and Detroit R&D recently agreed to a distribution partnership whereby Detroit R&D will utilize ALPCO's strong immunoassay market presence as a new channel for its hypertension and oxidative stress products in North America. The utilities of these kits have been described in various publications including peer-reviewed journals.
"We are confident that ALPCO will successfully distribute our products throughout North America, given their exceptional record in the industry," says Dave Putt, Marketing and Sales Manager at Detroit R&D.
ALPCO Vice President of Sales & Marketing Karen Stein had this to say of the distribution agreement, "We have a broad, well-established Cardiovascular & Oxidative Stress portfolio, so we are excited to bolster our current offering by adding Detroit R&D's unique products in this space."
About American Laboratory Products Company (ALPCO Diagnostics)
ALPCO was founded in 1990 as an importer and distributor of high quality research immunoassay kits. Since that time, their primary goals have been to offer a diverse line of assays that appeal to their broad customer base while also providing exceptional customer service and product support. ALPCO partnered with more than 40 manufacturers and grew its distribution network throughout North America.
www.alpco.com
About Detroit R&D
Detroit R&D, Inc. was founded in 1997 by Dr. Hyesook Kim as a company dedicated to building a relationship of trust with the research community, by providing the highest quality products through leading-edge technology. Detroit R&D specializes in environmental health-, hypertension- and cancer-related research; including biologically active eicosanoids such as EETs and DHETs, prostaglandin H synthases (PGHSs, also called cyclooxygenases, COXs), cytochromes P450 (CYPs), glutathione S-transferases (GSTs), oxidative stress, DNA damage, Xenopus microarray and wound healing.
www.detroitrandd.com